Buy-Import-Export Premium Grade UGANDA VANILLA BEANS                           Buy-Import-Export Un-Refined Raw SHEA BUTTER 
Uganda Autos Guide 

Africa Driving Tips and Automotive Industry Trends
The Uganda Autos guide is your ultimate business travel tool for navigating the Uganda Automotive Industry.
As a new driver on the African roads, we guide you on important road safety rules and driving tips in Uganda, what to consider when buying or hiring a car in Uganda, where to get Automotive insurance, how to finance your car purchase, business opportunities and useful Automotive industry updates.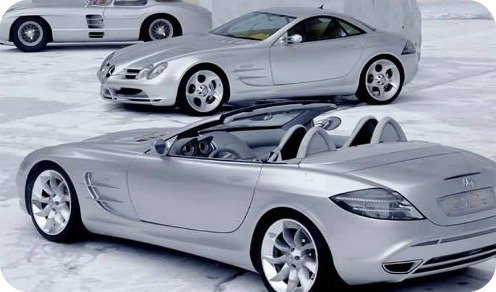 While some travelers have described driving in Uganda as a series of near misses, if you really love doing your business flexibly when in Uganda, you must brave the road by your self.
As a foreign business traveler, you're likely to encounter road conditions that differ significantly from those back home, especially if you came from developed economies like the United States.
In Uganda you will drive on the left hand side of the road and your general speed limit on national highways should not exceed 100km/h and 65 km/h in urban built up areas, unless otherwise indicated.
What you will find in this Uganda Autos Guide:
Uganda Road Safety precautions and Regulations
Uganda Driving Tips before you start your car
Uganda Driving Tips while your Car is moving
Common Automotives you will find in Uganda
Getting your Car Insured in Uganda
Hiring a car, Tractor,Bus or Machinery in Uganda
Routine Automobile Servicing and Repairs in Uganda
The Best way to Fuel your car when in Uganda
Financing your Automotive Purchase with a Car Loan
Uganda Autos Industry Business opportunities
Uganda Autos news updates, Auto reviews, and Frequently asked questions about Automotives in Uganda
Free Uploads for Cars and Machinery for Sale
Uganda Road Safety and Regulations
First and foremost, you need to be aware of the governing Law lest you're taken unawares by a traffic policeman,and yet your ingnorance of the law is not a defense in Uganda Court rooms; Road safety in Uganda is Governed by the THE TRAFFIC AND ROAD SAFETY ACT of 1970, This is Act which consolidates the law relating to road traffic.
In Uganda, you drive on the left hand side of the road. The general speed limit on national highways is 100km/h and 65 km/h in urban built up areas, unless otherwise indicated.
Make sure you have your local or international driving permit before you drive a car in Uganda. Click here to find out how to get a driving permit in Uganda.
You need to be cautious while driving on Uganda roads and be ware of the following:
Most inter-city transportation in Uganda is by small van or large bus. Many drivers of these vehicles have little training and some are reckless. Small vans and large buses are often poorly maintained, travel at high speeds, and are the principal vehicles involved in the many deadly single and multi-vehicle accidents along Ugandan roads.
Accident victims have included foreign nationals traveling in small vans and personal cars, passengers on motorcycle taxis locally known as "boda bodas" and pedestrians. Large trucks on the highways are often overloaded, with inadequately secured cargo and poor braking systems.
Alcohol frequently is a contributing factor in road accidents, particularly at night. Drivers are advised to take extra care when driving. Nighttime driving and road transportation should be avoided whenever possible.
Pedestrians often walk in the roads and may not be visible to motorists. Large branches or rocks in the road sometimes indicate an upcoming obstruction or other hazard. Highway travel at night is particularly dangerous, including the road between Entebbe Airport and Kampala.
Traffic accidents draw crowds. Ugandan law requires that the drivers stop and exchange information and assist any injured persons.
In some cases where serious injury has occurred, there is the possibility of mob anger. In these instances, Ugandans often do not get out of their cars, but drive to the nearest police station to report the accident, be sure to do the same.
Click here to ask any question about Uganda Road Safety and Regulations
Uganda Driving Tips before you start your car
Before driving a car in Uganda , do a simple safety check.
Turn on the lights and walk around the vehicle to ensure that all lights are in working order.
Check your blinkers for proper operation.
Look for any fluid leaks or things hanging from the vehicle.
Check that the tires are properly inflated.
When you get into the car, adjust all mirrors and seats before placing the key in the ignition. To properly adjust the left mirror place your head against the left window and adjust the mirror so that you can just see the left side of the car. For the right, move your head towards the center of the vehicle and adjust the right mirror in the same way. When you are sitting correctly in the driver's seat, you will not be able to see your vehicle, but your blind spots will be greatly reduced.
Always wear your seatbelts, having no seat belt is a traffic offence!
Click here to ask any question about driving in Uganda
Uganda Driving Tips while your Car is moving
Always drive with your headlights on, a car is visible for nearly 4 times the distance with it's headlights on even during daytime hours.
When stopping at a stop sign, be sure to feel the car rock backward and spell S-T-O-P to yourself before proceeding.
Always turn your head to look left, then right, straight ahead, then left again before proceeding.
At Traffic Lights in Uganda: when a light turns green, look left, then right, straight ahead, then left again before proceeding through the light. Notice all vehicles and ensure that someone else is not going to run the light.
Keep your eyes moving. Notice what is happening on the sides of the road and check behind you through your mirrors every 6-8 seconds.
When driving on a two lane road that allows parking on the right, stay toward the center line to allow for room if someone were to open their door to exit their vehicle in front of your car. This forethought will help you from swerving to miss an opening door. If there is no parking allowed on the road position your car toward the right to allow for more room between you and oncoming traffic.
Expect the other drivers to make mistakes and think what you would do if a mistake does happen. For example, do not assume that a vehicle coming to a stop sign is going to stop. Be ready to react if it does not stop. Never cause an accident on purpose, even if a pedestrian or another vehicle fails to give you the right-of-way.
A rear-facing baby seat MUST NOT be fitted into a seat protected by an active frontal airbag, as in a crash it can cause serious injury or death to the child.
Do not drive when you're tired as as you will greatly increase your risk of collision. To minimise this risk make sure you are fit to drive. Do not begin a journey if you are tired. Get a good night's sleep before embarking on a long journey Avoid undertaking long journeys between midnight and 6 am, when natural alertness is at a minimum Plan your journey to take sufficient breaks. A minimum break of at least 15 minutes after every two hours of driving is recommended If you feel at all sleepy, stop in a safe place. Do not stop on the hard shoulder of a motorway The most effective ways to counter sleepiness are to drink, for example, two cups of caffeinated coffee and to take a short nap (at least 15 minutes).
Your Vision; You MUST be able to read a vehicle number plate, in good daylight, from a distance of 20 metres (or 20.5 metres where the old style number plate is used). If you need to wear glasses (or contact lenses) to do this, you MUST wear them at all times while driving in Uganda. The Uganda Traffic police have the power to require you as a driver to undertake an eyesight test.
Click here to ask any question about driving in Uganda
Buying a Car in Uganda
Buying cars for your business will is one of the most important asset acquisation decision you will have to make when in Uganda.
We have listed some of the factors you will have to consider when buying your cars in Uganda:
Cost of the car verses your budget : Make sure the car you want suites your budget
Whether you want a USED or New : Used cars are much cheaper in Uganda
Model - A newer model means less servicing costs and better chances of resellability but a really steep upfront cost
Milage - Be sure the milage is low.
Automatic or Manual : Automatic cars require less skill to drive and are the commonest in Uganda
Wheel or 4 Wheel : 4 wheel drive vehicles are the most suitable for Uganda roads
Petro or Diesel : Most trucks and 4 Wheel drive cars use diesel but the majority of cars in Uganda are town service cars and consume Petro
Availability of Spare parts: You need to buy a car whose parts will not need to be imported when the car gets small problem.
Costs of Servicing: Used cars and rare cars normally have the highest costs of servicings.
Resellerability : Will your car still be marketable in Uganda after you have used it 2 years and want to sell it for a better model?
If you're buying a car in Uganda, we do advise that you go with a trusted Mechanic to inspect your new car before you fianlly pay for it.
After buying your car you will need to get a car log book with the particulars of the owner and the vehicle particlars, including the vehicle registration number which is given by the Uganda Revenew Authority. Your car dealer should process for you all the necessary car registrations and pay the necessary URA fees as part of the vehicle purchase fees.
If you have imported the car from abroad by yourself, then you need to do the registration on your own. You will also have to do your own car registration if you purchase a used car from a friend. Your car seller must sign a tranfer form for the car to enable you change the registration of the of the ownership vehicle in your names.
Below is the list of Major Automotive dealers in Uganda:
Chatha Motos
Toyota Uganda
Moto Care Uganda
Spear Motos Uganda
CMC Motors Group Ltd
Nissan Uganda
AISHA GROUP Uganda LTD
Yuasa Investments Uganda
Smart Motor World Ltd.
Jambo Auto Mart Ltd.
Future Group Co. Ltd.
Planet Solutions Uganda Ltd
Dura Motors Ltd.
Victoria Motors Ltd
Autorec Enterprise Ltd
Adachi Auto Ltd.
Bejo Motor Solutions (U) Ltd.
Tokyo Auto Ltd.
Ramzan Motors
Al-Malik Group
Muko Investments
Autorec Enterprise Ltd.
Japan Auto Traders Ltd.
Cosmos Uganda Limited
Delta Uganda
Mantrac Uganda, Caterpillar Uganda
Bajaj - For Motocycles
Click here to ask any question about Buying cars, trucks, Tractors, Machinery and Motocycles in Uganda
Common Automotives you will find in Uganda
In Uganda you will find a mix of New Cars, Used Cars ,Buses, Motorcycles, Tractors, Trucks all using the same roads.
Shapes of Cars you find in Uganda:
Hatchback | Convertible | Wagon | PickUp | SUV | Coupe | Sedan | Tractor Machinery |
Major Car Brands you will find Uganda
Toyota Cars in Uganda: The commonest and most markatable Cars in Uganda
Nissan Cars in Uganda: Diesel Buses , Pickups
Isuzu Cars in Uganda : Commonly Buses, and Trucks
Honda Cars in Uganda:
BMW Cars in Uganda: Recorgnized among luxurious Automotives
Mercedes-Benz Cars in Uganda: The legend of class among most Top Political Leaders, and Business Executives
Jeep : Few but have a name among high class Ugandans
Chrysler in Uganda: I have on rare occasions seen a Cardillac Escalader own by a local muscian
Ford : Mainly procured by NGOs
Volkswagen: Recorgnised among luxurious vehicles in Uganda
Peugeot: Is known for speed, the first
Mitsubishi: The new models are used by Government institutions especially Bank of Uganda, NGO, and Embassies
Lexus: I have seen some top corporate executives and business owners driving these cars
Dodge Magnum: Among the luxury group, relatively new on the streets of Kampala
Land Rover: The latest Range Rover models have become the Hallmark of class for renown Businessmen in Kampala
Subaru: Generally regarded as sports vehicles among Ugandans
Hummer: Less than 20 of these vehicles are available in the country.
Suzuki:
Daihatsu:
Mazda :
Hyundai:
Scania : Mainly Buses and Trucks
Progress: A relatively new brand on the Uganda Market
Datsun: Some Very Old Models can still be seen on roads even in Kampala
TATA: Mainly Trucks
Audi: Luxury Car , commonly used by Uganda musicians and city tycoons
MACK Trucks: Mainly Used in Road Construction
Higer: Chinese Buses
Among Tractors and Machinery, you will find
Caterpillar: I bellieve this to be Uganda's Market leading Machinery Brand in all aspects of heavy duty earth moving.
JCB: The Backhoe 3CX is quite common during road construction
Massey Ferguson: Market Leader among farm tractors
Hyundai:
Greaves Tractors:
Mitsubishi :
BOMAG : Mainly used for compressing purposes during road construction
Motobikes in Uganda: Mostly used as Boda Bodas meaning to transport passengers in Towns and in remote areas where public transport is scarse. However, sports bikes are also available in Uganda, especially during special occassions like weddings, and political campaings.
Click here to ask any question about the Automotive Brands Driven in Uganda
Getting your Car Insured in Uganda
Third Party Insurance: This type of Moto vehicle insurance is Mandatory in Uganda
Comprehensive Insurance: You will secure this kind of insurance policy as Mandatory if you have secured your car by a bank loan.
Below is a list of Insurance Companies operating in Uganda where you can purchase Moto vehicle related insurance products:
African Trade Insurance Agency
APA Insurance Company Uganda Limited
East Africa General Insurance Company Limited
East African Underwriters Limited
Britam Insurance Company Uganda
Excel Insurance Company Limited
Chartis Uganda Limited
First Insurance Company Limited
Goldstar Insurance Company Limited
Imperial Insurance Company Limited
Insurance Company of East Africa Limited
Jubilee Insurance Company Uganda Limited
Leads Insurance Limited
Lion Assurance Company Limited
National Insurance Corporation
NICO Insurance Uganda Limited
Paramount Insurance Company Limited
Pax Insurance Company Limited
Rio Insurance Company Limited
Statewide Insurance Company Limited
UAP Insurance Company Uganda Limited
Click here to ask any question about Vehicle Insurance in Uganda
Hiring a car, Tractor,Bus or Machinery in Uganda
Whether you want to:
hire a Self Drive Car
hire an Airport Shuttle
hire a Safari Car to Game Park
hire a Business Car to move within Kampala
hire a Tractor for Ploughing a commercial firm or
Buldozer, Backhoe , Excavator for Heavy duty earthmoving works
You will need to clarify these basics with your service provider else you will lose hard earned cash in unclear service terms:
Make sure the machine you're given is in good condition, lest you spend more on fuel on hidden costs
Be clear with your service provider wheather the driver or Operator is paid by you or the machine owner
Be careful with hourly charges, as some machine operators would take more time on a simple job just for the extra dime
Be clear with your service provider who will meet the cost of servicing the vehicle for the work
Get to know the fuel consumption for your vehicle and try to compare with the hiring cost, you could be trapped by a cheap car hire
offer, only to spend your so called savings on heavily gazzling engine.
Make sure you clearly get the correct cost of hire and probe for any hidden costs
Click here to contact a trusted car hire service provider in Uganda
Routine Automobile Servicing, Repairs, and finding the right Autospare parts for your car in Uganda
When you own a car in Uganda, you will need to do regular servicing for it at the recommended milage by your Automotive servicing center. Normaly this can be done at any major fuel station within the country.
Routine servicing for your car would include replacing the engine oil, oil filter, refiling the Break fluid, the Power steeringn hydraulic fluid and replacing some other consumable parts like wind screen whippers.
At most Ugandan fuel and gas stations you will also find a tyre clinic and in some few others like City Oil you will also find facilities for Computerised wheel Balancing and wheel alignment.
For more complex replacements of parts in case you've crashed your car in a road traffic accident, you will need to find an appropriate moto mechanic. Within Kampala you will be able to find several car garages from which you can choose from, however, if you own a Mercedes Benz, Range Rover or Volkswagen, you might need to visit a specialized mechanic for advanced repairs.
Choosing the right Automotive mechanic in Uganda can sometimes be difficult alouding to the fact that many of these mechanics are high school drop outs and have learnt most of the work on the job. This does not mean that the educated mechanical engineers are altogether better, in fact , the graduates a rare to find in these garages and some of them are realy just good in theory and lack the practical aspects of Moto vehicle repair.
Toyota vehicles are by far the most easily repairable cars in Uganda because their spare parts are readily available and relatively cheap.
To find the right mechanic in Uganda therefore, you will need a word of mouth referal from a trusted friend who knows the core competensies of the different Automotive mechanics around town.
How to Fuel your car when in Uganda
In the face of volatile fuel Prices in Uganda , you want to match each of your hard earned dollars with the last Petrol drop in your car.
To save at the fuel pump, you need to first scout around town for cheap fuel prices before you fill your tank. Some fuel stations offer different oil prices depending on the competion in the different localities, you should therefore not be fooled by the brand names; SR Fuel Station in Kyengera does not necessarily offer the same cheap price for Diesel as SR Fuel station Nsangi.
When you're travelling to remote areas of Uganda and you need more than 100 litres of Diesel, be sure to first calculate the amount of fuel you will need. The fomular is 1 liter for every 6Km works for most diesel cars multiply by the distance, multiply by 2, then multiply by the prevailing cost of diesel in Uganda. Once you know the amount of fuel you need , fill your tank and store the rest of your fule in jerricans if possible. Beware of some fake fuel stations with unbalanced scales, especially if you're buying much fuel.
Buying all your fuel from Kampala will help you save on your fuel costs as you may find the price of the fuel double in some remote districts of Uganda. In regions like Karamoja you might even find no fuel in a whole district at the time you need it, therefore you remain safe buying all your fuel for the trip at once, near Kampala where fuel prices are relatively reasonable because of the stiff competition.
Most drivers I have spoken to in Uganda belive, and I don't disagree with them, that it is better to fuel your car very early in the morning or very late in the evening when the sun is setting. Their reasoning is that there is reduced vaporisation of the fuel in the tank and thus the fuel tends to stay longer in the vehicle when the car is fueled during these times of the day.
Every time that you re-fuel, check your oil and other fluid levels. Look for noticeable leaks throughout the engine compartment.
List of Major Companies in operating gas stations where you can fuel your car in Uganda
Shell
City Oil
Gapco
Total
Fuelex
Super Oil
Kobil
Petro City
SR Oil
Hass Oil
Libia Oil
Moil
Caltex
Petro
Dero
Oil Com
Click here to find out the current fuel prices in Uganda
Financing the purchase of your car
In Uganda, you will find mainly two forms Automotive loans available from lenders for your business including; Secured loans and Unsecured Loans.
Secured loans: These are car finances which require auto loan applicants to pledge collateral such as the vehicle itself or any other valuable asset as security against the loan amount granted. The interest rates offered could be competitive and if approved for a personal or business car loan, you could choose flexible loan duration that suit your financial situation, subject to approval from your lender.
Unsecured auto loans: on the other hand, do not require the borrower to furnish any kind of collateral for financing a new or used car. Nevertheless, the interest rates provided on such auto finances could be much higher than those offered on secured type of car loans. Besides, even the loan repayment term could be shorter than that provided for secured loan finance.
To get the most affordable deal on your auto loan, you need to visit a car dealership and obtain numerous free no obligation quotes as well as loan repayment terms and conditions provided by various lenders and compare them. This could enable you to locate a lender that provides the best car loan which fits your financial budget and satisfies your financial needs and requirements.
Uganda today has many lenders that specialize in providing credit car financing solutions. If you can qualify for an auto loan with bad credit, you can always improve your credit scores by maintaining regularity in paying your monthly car loan installments.
Click here to find a list of Uganda banking institutions where you can secure a car loan
Uganda Auto Industry Business opportunities
Selling Cars: Most of the cars in Uganda are second hand and there is no sealing on car importation. There is also room for esblishing Car Manufacturing and assembly for cheaper more fuel efficient automotives.
Importing Auto Spare Parts and provinding Car repair services: Because most Uganda cars are second hand with earlier models, they need a lot of servicing and repairs
Selling Car Insurance: Insurance is generally a young industry in Uganda. As an example you could easily cash in on the Mandatory Third Party Insurance which the biggest of Ugandan car owners never use.
Hire Services: Most of the population uses public transport in form of Taxis, Buses, Boda Boda rides and Special Hire vehicles
Car washing Bay: With most of the roads lacking tarmac, your washing bay would surely have clients both in Dry and Rainy seasons.
Starting fuel and Car Service Station: While in Kampala you will find a good number of fuel and gas stations in some remote districts of Uganda like Kotido in Karamoja region, there is still a lack of steady fuel supply and professional car servicing.
Click here for more information about starting a business in Uganda.
Related Topics
Mining and Construction Equipment in Uganda
Ask the Africa Uganda Autos Guide and Find Car Deals Plus Industry news Updates
Do you have a question about Automotives in Uganda? Ask the Africa Uganda Autos Guide and other Business travelers who visit our website!

Ask any question about how to plug into the Uganda Driving in Uganda, and how to start an Automotive based business and expect an answer from Auto Guide or an experienced Uganda Business traveler.

You also have the opportunity to freely upload and share your car for sale so other visitors can see them and possibly buy.

You can ask about Safety precautions on Ugandan Roads, Where to Buy or Hire a Car in Uganda,about Automotive Insurance, where to invest in the Uganda Automotive Industry and any other Auto related question for which you feel you need an answer before you make your business trip to Africa.

Uganda Autos news updates, Auto reviews, Car Deals Buying and Selling, and Answers to Automobile Industry Questions
Click the links below to see Uganda Automotive news updates , Cars for Sale, plus Questions asked by other visitors about Uganda Cars and the answers they have got ....!

Return from the Uganda Autos Guide to the Home page
Haven't yet found what you Want...?
If you haven't yet found what you were looking for or you need detailed information about the subject matter on this page

then...

feel free to ask our business travel consultants.