Before you buy a Volvo S40 in Uganda
by Edwin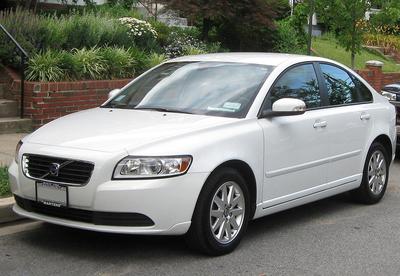 The Volvo S40 is a compact luxury car marketed and produced by the Swedish manufacturer Volvo Cars from 1995 to 2012 across two generations.


Before you buy a Volvo S40 in Uganda
The S40 from VOLVO is a small sedan first seen in 1995. VOLVO has traditionally been known for making more utilitarian care than stylish one. However the S40, in particular the 2nd generation (CBA-MB5254A), changes this with its chic Swedish executive styling. The interior is a formal affair with colors being of the executive color palette with grey and black being the main hues. In contrast, both the first (GF-4B4204) and second generation (CBA-MB5244) S40s have engines with plenty of variation and punch: 122ps 1800cc engine all the way up to a 220ps 2500cc turbocharged version.
Click
here to buy or hire Volvo S40 and buy car spare parts
in Uganda
Buying a foreign used Volvo S40 from a local Ugandan car bond
There are a number of car bonds in Uganda specifically Kampala from which you can buy your Volvo S40. However, you have to do good research in order to find a reputable car bond or dealer who will be able to provide you with the car that will meet your needs and above all genuinely imported into Uganda.
You need to look out for prices and discounts. Local car bonds may not charge the same prices for the same car. Prices of the Volvo S40 may be affected by mileage of the Volvo S40, condition of the car, model, and year of manufacture.
It is also very important to note that there have been numerous cases of car thefts especially from Europe in particularly from Britain. These cars have been traced up to Uganda and the buyers have fallen in trouble for buying stolen cars.
Click
here to buy or hire Volvo S40 and buy car spare parts
in Uganda
Importing a foreign Used Volvo S40 from Japan or other parts of the world
In case if you prefer to import your own Volvo S40 from say Japan or from Europe, things change a bit. First it would require you to find a trusted dealer or seller in that regard, determine your specific car features and requirements, expected budget you plan to spend on buying the car and well calculated taxes to be paid to the tax authorities in order to clear Volvo S40.
It is also very important to examine the car upon arrival to check and see if all the car components are included in the car as it was shown to you before buying it. You need to watch out for car spare tires, car jack, radio, navigation systems, window power buttons among other things.
The taxes charged by the Uganda Revenue Authority include Import Duty, Value added (VAT), Withholding Tax, Environmental Levy, Infrastructure Levy, and Registration Fees basing on the CIF of the Volvo S40 from Japan.
On arrival to Kampala, Uganda, you will have to clear the taxes at The Uganda Revenue Authority (URA), apply and pay for a number plate and then the third party license. You will also notice the some of these charges or fees differ from other vehicles.
Click
here to buy or hire Volvo S40 and buy car spare parts
in Uganda
General Volvo S40 reviews for Uganda
One of the oldest cars in the Volvo line up, despite a refresh in 2008, the Volvo S40 is beginning to look a little dated. The range topping R-Design models get sporty bumpers, plus stiffer suspension and large wheels, while the frugal DRIVe versions get drag reducing sills and a lowered ride height.
Across the line up there's a choice of ES, SE, R-Design and SE Lux models. The minimalist cabin design features the Swedish carmaker's trademark floating centre console, which continues to feature in the all-new V40 hatchback - a testament to Volvo design. The entry level ES gets matt trim while the more upmarket models are brightened up with aluminium dash inserts.
The new Volvo V40 hatchback has been designed to rival cars like the Volkswagen Golf and BMW 1 Series, leaving the standalone S40 in a bit of a niche. Passenger space is compromised in the back, as there's a marked lack of headroom due to the dipping roofline, plus small rear doors make loading in child seats difficult. Compared to its key saloon rival - the Volkswagen Jetta - the S40's shorter wheelbase means legroom is much tighter for adults. However, a fold-flat front passenger seat and tumbling rear seat backs give the ageing Volvo's versatility a boost.
Availability of Volvo S40 Spares parts in Uganda
Fortunately there are a number of Volvo funs in Uganda and some have gone a step ahead and imported some of the spare parts for the Volvos. Just in case the spare part you want is not available, these importers are very much willing to import it for you at a reasonable price.
Click
here to buy or hire Volvo S40 and buy car spare parts
in Uganda
Our Conclusion
A family hatch-sized car with premium saloon ambitions, the four-door Volvo S40 is an often overlooked alternative choice. However, the Volvo has got Poor legroom, vague steering and dull styling.