Buy-Import-Export Premium Grade UGANDA VANILLA BEANS                           Buy-Import-Export Un-Refined Raw SHEA BUTTER 
Uganda Energy Guide
The Uganda Energy Guide is your one stop online Business center for finding Uganda Energy Investment and Energy Efficiency guidelines, products, opportunities & Energy News updates in Africa.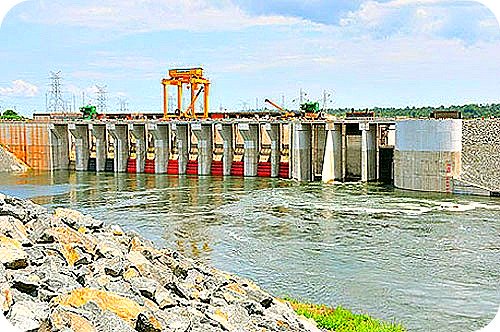 We created this Energy Guide because back in 2006 we set out to venture in the Uganda Energy Industry, a process that has forever changed our initial perception of Investing in Uganda Infrastructure projects.
Though we We're Ugandan, we found a lot of strange procedures/processes many of which were no where written in available Uganda Energy Investment Guidelines of that time.
We wasted a lot of time & money and made many mistakes which we would not wish any other investor to repeat when venturing into this potentially very lucrative industry.
The tips we thus give here are drawn from real life Africa Energy project development experience.
In this Africa Energy Guide you will find information about:
Use this Uganda Energy guide as your personal starting tool to evaluate and establish a successful African Energy Business.
Major Investment Opportunities in Uganda Energy
For purposes of this Uganda Energy Guide we shall divide the Investment Opportunities for you in Four (4) Sections:
Electricity Generation for grid connection
Electricity Transmission
Electricity Distribution
Uganda Oil and Gas
Most of the information in this first section of the Uganda Energy Guide focused on Electricity Generation because that is the biggest gap within the Africa Energy Market today.
Contact us here to get further assistance with your Uganda Energy Project.
Before you invest in Uganda Energy
Like any other Infra structure related business in Africa, investing in Uganda Energy is no cheap venture, you therefore need to take on this decision with serious planning.
These are the kind of businesses where you expect to write a check for some one else for 2,3 or even 10 years with no single income.
How much will it cost...? I don't know...Because this will depend on your Energy project type. But you need to be prepared financially... I've seen some companies spend no less than Half a million dollars just on feasibility studies.
Whereas for simple energy businesses like Selling LED Lights, Small Solar Powered gadgets/lights, Wires , Transformers and etc... pre-operational costs are relatively minimal, the Big Mega Watt Scale power generation projects will demand significantly high costs of both time and money.
Before you ever even come to any form of financial closure, you need to have put in place clearances from government bodies, acquired land for project site, paid up consultants for technical studies, done environmental assessments and all these are not free..!
The point we're trying to make here, is that, you need to count the cost before you move forward...
Assemble your team, it is important that your project team has individuals with Energy investment backgrounds, this becomes very easy if your company's core competences are in Energy Investment and you're just seeking to expand your business to Africa.
Read as much information about the Africa Energy Industry as possible
Find a local business partner with whom you may share some soft costs
Develop a business strategy and write up an initial business plan purely on reasearch
Follow the Uganda Energy News.
You can even partner with or finance a developer currently undertaking an energy project
Once you're convinced that your preliminary feasibility evaluation is positive, then make the next step of taking your first Business Trip to Uganda , Africa to start establishing your business.
As the saying goes, if you fail to plan, you're all along just planning to fail...!
Contact us here to get further assistance with your Uganda Energy Project.
How to approach the Uganda Government Energy Market Players
At some point in time when you're establishing your energy business, you may have to work with one of these Government institutions listed in this Energy Guide.
Your approach on day one will matter and therefore be sure to do your home work before interfacing with technocrats from any of these institutions.
The local partner you have on ground should be able to understand the prevailing conditions within each of these Uganda Government institutions before you can write/submit any official communication.
Make sure your energy project team is well updated with current policy documents so you give no room to technical mistakes.
The information you find in the policy documentation should however serve as just a guideline and may not be the current practice because many of these documents are constantly under review.
For some institutions it might be helpful to use your company advocate/attorney/law firm to make the official communications on your behalf, and any subsequent follow ups.
Make it a point to meet the President of Uganda regarding your Energy project so that you can receive his blessings but DO NOT be misled to Imagine that Meeting the President is a License dodge standard Government procedure. Always bare in mind that the 20 or 30 year energy deal you're trying to pursue might one day be brought to book by future Governments. My suggestion therefore, is that you strive to always do the right thing, with or without meeting the President of Uganda.
Contact us here to get further assistance with your Uganda Energy Project.
The Energy sector Regulators and Promoters you will meet
Ministry of Energy and Mineral Development (MEMD): responsible for the overall management and coordination of the sector, dealing specifically with energy policy formulation, implementation and monitoring.
Electricity Regulatory Authority (ERA): responsible for regulating the electricity sector. Some of functions of the ERA are: to issue licenses for the generation, transmission, distribution or sales of electricity in the country; to establish a tariff structure and approve rates and tariff charges.
Rural Electrification Agency: has a broad mandate in rural electrification which includes providing policy advice to the Rural Electrification Board, operationalization of Uganda's Rural Electrification Strategy and Plan and administering the Rural Electrification Fund (REF).
Uganda Electricity Transmission Company Limited (UETCL): is the System Operator and owns transmission lines above 33kV. UETCL is the bulk supplier and single buyer of power for the national grid in Uganda. It is the purchaser of all independently generated power in the country that is fed into the national grid.
Uganda Electricity Distribution Company Limited (UEDCL): is the owner of the electricity distribution network, which has been leased by UMEME Ltd.
Uganda Electricity Generation Company Limited (UEGCL): is the owner of Kiira and Nalubaale Hydropower Stations in Jinja, which were concessioned to ESKOM.
The Electricity Disputes Tribunal: is a mechanism through which any of the entities regulated by ERA or other persons can appeal the decisions of the Electricity Regulatory Authority.
Uganda Energy Credit Capitalisation Company (UECCC): is a Government of Uganda owned company set up for purposes of managing and administering the Uganda Energy Capitalisation Trust. The objectives of the UECCC are: to serve as a credit support institution and to promote private sector led renewable energy infrastructure development; to provide transaction advisory services to independent power producers; to introduce into the Ugandan financial market new and innovative financing modalities directed at reducing real or perceived risks faced by financial institutions participating in the renewable energy sector.
Uganda Investment Authority (UIA): is an agency set up to promote and facilitate private sector investment in Uganda. This is where you'll get your investment license.
National Environment Management Authority (NEMA) Uganda: This is where you get your Environmental Impact Assessment Report approved.
Directorate of Water Development (DWD): this is where you will get your permit to construct hydraulic works and use of water
Contact us here to get further assistance with your Uganda Energy Project.
Uganda Energy Market Outlook
Uganda's energy sector is open for business and the country has abundant renewable energy sources which are largely untapped. Uganda has one of the fastest growing economies and highest population growth rates in the region and the energy demand for households, businesses, institutions and industries is largely unfulfilled; electrification rates are at 5.91%, there was a power deficit of about 130MW by 2012, biomass represents over 90% of total energy consumption and the biomass energy technologies used are highly inefficient.
Whereas the Private sector is being encouraged by the Uganda Government to invest in electricity generation and distribution and trade in energy products and services; Uganda's renewable energy market is a virgin market and still requires patient capital, a long-term outlook and a willingness to do lobbing and advocacy to address institutional and policy barriers.
According to the Uganda Power Sector Investment Plan 2011 demand forecast; For the base case total energy sales are projected to grow on average by 6.8% per year from 2008 to 2030. This represents a growth in energy sales from 1800GWh in 2008 to 7679GWh in 2030. For the high case, the energy sales are forecast to grow to 13 101GWh by 2030 which present an average annual growth rate of 9.2%. For the low case, the energy sales are forecast to grow to 3873GWh by 2030 which present an average annual growth rate of 3.8%. For the Vision 2035, the energy sales are forecast to grow to 17 877GWh by 2030 which present an average annual growth rate of 10.8%.
For the base case the peak demand is forecast to grow from 528MW in 2008 to 1,873MW in 2030 i.e. average annual growth rate of 5.9%. For the high case, the peak demand is forecast to grow to 2,722MW by 2030; an average annual growth rate of 7.9%. For the low case, the peak demand is forecast to grow to 938MW by 2030; an average annual growth rate of 3.0%. For the Vision 2035 case, the peak demand is forecast to grow to 4,116MW by 2030; an average annual growth rate of 10.0%.
Contact us here to get further assistance with your Uganda Energy Project.
Getting started with your Uganda Energy Investment
Some practical steps/processes you will have take when making your Investment in Uganda Energy Generation;
Partner with or finance an already existing Energy Project developer and you could jump some of the steps below.

Register Your Company: In the Uganda Business Guide we have already highlighted the requirements you need in detail to register your company. By the time you complete your company registration you should have Your Company name, Relevant Incorporation forms, Memorandum and Articles of Association, a Tax identification number, a Trading license and your Company seal.

Get an Investment License: This is mandatory if you're a foreign Investor but can be waived for local investors. You will need to have a Business plan showing a minimum of €78,200 in planned investment (fixed assets) for foreign investors and €39,100 for local investors to get this License. If you're going to engage in the business of just Trading, you may not require this Investment license but you will have to demonstrate having operating capital of US$100,000 to obtain trading licenses and entry/work permits.

Find Project Land: Depending on the type of Energy Investment you're planning to make, you will need to identify land where you will establish your investment. You definitely need to know the size of land you require and you will need to have some location guidelines. You can contact us to assist you in land land acquisition for your Energy Investment. You will need to note that as a Foreign investor you're not allowed by law to own land in Uganda, but you're only allowed to posses it on lease basis.

For project sites for Small Hydro power plants, the land is allocated by the Uganda Government and therefore you need to first find out which small hydro-power sites have exclusive permits in force, and those with no permits yet and are available from the Uganda Electricity Regulatory authorities.

Get your Permit for Feasibility Study: A study permit is required to do necessary feasibility studies on an identified site. The permit gives the developer exclusivity to develop the site. As a project developer you will be required to submit a notice of intended application the regulators. The notice shall be published in the Gazette and a national newspaper and directly affected parties or public agencies will be invited to make comments.

Sign a Power Purchase Agreement (PPA): Power purchase agreements are done with the bulk buyer, UETCL, and approved by the regulator, ERA. For projects between 0.5 – 20MW, tariffs are based on the approved Uganda Renewable Energy Feed-in Tariff. These are currently under review. No guarantees are provided for projects in the range of 0.5-20MW. Projects above 20MW are negotiated under a separate framework. You can contact us for further assistance with the Power Purchase Agreement.

Get your Generation License: Before you dispatch a single unit of electricity to the grid, you need to acquire an electricity generation license. By this time you will have already completed your feasibility studies and also initialed a PPA. Some of the requirements for this license include disclosure of the Legal and financial status of the Project company; Technical and economic description of the project; Description of how the project fits in with the existing and planned power supply system; Planned time of commencement and completion of the construction of the project; View of the project's adaption to the landscape, including necessary maps and drawings; Impact of the project on public interests and possible mitigation; Results of assessments, including environmental impact assessments, Impacts of the project on private interests, including the interests of affected landowners and holders of other rights.
Contact us here to get further assistance with your Uganda Energy Project.
Freely ask the Uganda Energy Guide
Have any question about Energy Investments in Uganda; an Energy Business success story; Some piece of advice for Energy Investors in Uganda or; A news update about the Energy/Electricity Industry in Africa?

Then you have the opportunity to share it right here!
Energy Business Updates, Deals and Answers to Frequently asked Questions
Click below to see contributions from other visitors to this page...

Haven't yet found what you Want...?
If you haven't yet found what you were looking for or you need detailed information about the subject matter on this page

then...

feel free to ask our business travel consultants.