Before you buy a 2008 Volkswagen Transporter Van in Uganda
by Edwin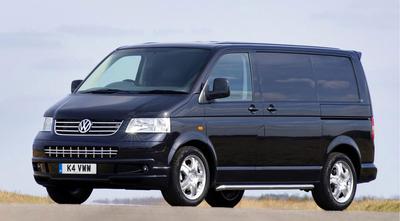 Commercial transporting companies make huge sums of cash all year long. This is because moving commodities from one point to another is basically always in demand. However, deciding to invest in this field can be a bit risky, but the gains can be humongous as well. Now, for starters, you need to have access to right "transporters." Vehicles that can enable you to carry your client's goods in the most effective and efficient way possible. If funding is a problem, then you should consider a refurbished vehicle. Something in the mould of a 2008 Volkswagen Transporter.


Before you buy a 2008 Volkswagen Transporter Van in Uganda
The Volkswagen Transporter, based on the Volkswagen Group's T platform, now in its sixth generation, refers to a series of vans produced over 60 years and marketed worldwide.
The T series is now considered an official Volkswagen Group automotive platform. and generations are sequentially named T1, T2, T3, T4,T5 and T6. Pre-dating the T platform designations, the first three generations were named Type 2, indicating their relative position to the Type 1, or Beetle. As part of the T platform, the first three generations are retroactively named T1, T2 and T3.
The Transporter is the best-selling van in history with over 12 million units sold worldwide,and it comprises a gamut of variants including vans, minivans, minibuses, pick-ups, and campervans. Competitors include the Ford Transit, Toyota Hiace and Mercedes-Benz Vito.
Click
here to buy a Volkswagen Transporter Van or Volkswagen Transporter Van spare parts
in Uganda
Buying a foreign used 2008 Volkswagen Transporter Van from a Ugandan car bond
In case you opt to buy Volkswagen Transporter from the a car bond in and around Kampala, then things could be a little bit more simpler for you because you will not have to face all the lengthy processes and journeys to the port of Mombasa to bring own the van. Here most of the work has already been done for you. Most taxes have been cleared. All you have to do is simply pay for the car from the car bond and drive home. However, you can also find that some cars have only cleared the CIF fees only. So it would mean that if you want a Volkswagen Transporter then you willhave to clear the rest of the taxes. You can find the Cost, Insurance and Freight of a premium Volkswagen Transporter (that is from Japan to Kampala) to be around$ 8,051 or even above. However, the total sum of the CIF can change due to year of manufacture, condition of the car, mileage and the dealer.
Importing a foreign used 2008 Volkswagen Transporter Van from Japan
ImportingaforeignusedVolkswagen Transporter from Japanis different from buying from car from the car bond here in Kampala. You can prefer to import your own mini-bus directly from Japan. This means all the costs are going to be met by you the owner of the bus right from say Japan to Mombasa up to Uganda. Here, you will need to determine the cost of the bus while still in Japan from which the Cost, Insurance and Freight (CIF) are calculated. For example a Volkswagen Transporter costing $ 4,814 will make a total CIF of $ 8,051 to be brought up Kampala, Uganda. After arriving in Kampala, then the required taxes have to be cleared. The taxes charged by the Uganda Revenue Authority include Import Duty, Value added (VAT), Withholding Tax, Environmental Levy, Infrastructure Levy, and Registration Fees.
Click
here to buy a Volkswagen Transporter Van or Volkswagen Transporter Van spare parts
in Uganda
Availability of 2008 Volkswagen Transporter Van spare parts in Uganda
European cars such as the VWs are known to have costly spare parts in Uganda. Very often newer models face a scarcity of spare parts. So you may have to import the spares from abroad say UK or Germany. However you can find it easy to get spare parts for older models of the crafter since they are already in the country for quite some time.
General 2008 Volkswagen Transporter Van reviews and key features for Uganda
Powerful engine
The Volkswagen Transporter is equipped with a powerful engine that allows them to go toe to toe with some of its competitors. It offers a choice of two direct injection diesel engines: 85 horsepower and 174 horsepower. Regardless of the unit that you choose, you can be rest assured that getting disappointed is the least of your concern. It can deliver optimum performance and smooth acceleration when needed.
Good interior
The Transporter's exterior looks a bit rugged, but the interior exudes a sense of elegance. As mentioned earlier, the cab is comfortable and can seat two passengers without compromising leg room. The kinds of plastic that make up the interior are surprisingly good given the price tag of the said vehicle. Plus, the center console is packed with ergonomic controls and a clean layout. Lastly, the driving position is appropriate and comes with appropriate under thigh and back support. These are achieved thanks to seats that are actually among the finest in its class. These make the Transporter perfect for long drives.
Click
here to buy a Volkswagen Transporter Van or Volkswagen Transporter Van spare parts
in Uganda
Exceptional safety features
When it comes to commercial transporting, you need to be mindful of your driver's welfare as well. You can be rest assured that your drivers as well as your deliverable goods are well taken care of with the Volkswagen Transporter. It comes with anti-lock braking system (ABS) that works flawlessly. Aside from reducing the possibility of accidents, it also improves vehicle stability, especially when accelerating. Plus, it is packed with two curtain airbags as well as twin side airbags.
Designed for heavy loads
The Volkswagen Transporter is specifically designed to excel in one task: transport heavy loads. It is armed with McPherson struts at the back. Compared to its competitors, it can offer better balance between stability and comfort. You don't have to worry about a thing, even if you're carrying heavy loads on a regular basis. This is because they won't have a negative impact on your vehicle's handling capabilities.
Other alternatives available in Uganda similar to the 2008 Volkswagen Transporter Van
In this category, we have the Mercedes-Benz Sprinter as the main rival. The Toyota brand doesn't surface so much when it comes to vans such as this. Iveco Daily is another prominent van that Ugandans embrace in the field of vans like the craft.
Click
here to buy a Volkswagen Transporter Van or Volkswagen Transporter Van spare parts
in Uganda
Our Conclusion
For decades, the Volkswagen Transporter had represented a perfect mix of power, interior, durability, and many others. This is true for its 2008 model. On one hand, though, it is a good package. On the other hand, you might have to pay slightly more, compared to other models out there. Nonetheless, you can be rest assured that you would rewarded by investing in it. To add, the engine is efficient and fairly strong. With all its capabilities and features, it can handle a wide array of commercial tasks.