How to maintain your car paint in Uganda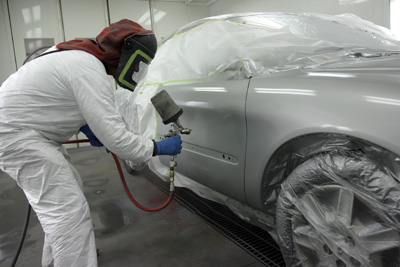 Painting your car in Africa
I've found this to be irritating and I would rather maintain my original car paint to avoid all the mess! So I took an effort to employ some steps to maintain my car paint which I would love to share with you as well.

Get a chance and visit any car garage around town, you will most likely find car paint dealers or those who spray your car just in case you get a scratch or "over haul" your car paint.

That wouldn't be bad because it would be the best option of making your car look good and new. Personally I would love my car to look good and stay that way. However, there is one problem about these guys who spray our cars.

They lack the skills and the required mechanics to do a job that is professional! Most of these garages are located in local area with a lot of dust! So spraying your car while dust is mixed with car paint is not in any way going to have a splendid outcome.


How to choose good car paint
If you are planning on getting a car in metallic or pearl colors, make sure that it has been applied with premium quality car paint. Metallic flake or pearl colors are not easy to match in case of damages caused by accidents.
However, if you have a car with paint coming from a top rate company, then you can be assured that you will be able to find the most precise mixes that will match the factory color of your vehicle.
Never fall for the smooth talk of sales people and dealers who will persuade you to avail of products for paint protection. Although they are boasted to maintain the pristine color of your car for its entire lifetime, this is not exactly true. This means you will just be spending for nothing.
About buying a car with black paint
If you know that you can't wash your car as regularly as you'd like, then never make the mistake of getting yourself a black car.
Compared to white, champagne or silver that are easy to clean, black-colored cars are harder to maintain.
I want to give an example of the presidential motor cade; almost all his cars are black. They move with a cleaner with job to wash the cars at any stop.
How to maintain the gloss on your paint
It is best to park your vehicle in a covered or sheltered area. If you can avoid it, make sure not to park under power lines or trees. Power lines are favorites for birds that will have the tendency to poop on your car, while trees might drip sap on your beloved auto paint.
Car modern tents are available on the market or you can check out in our store and order one for your car.
Unless your car is quite filthy with grime and other pollutants, it is not advised to use detergent or soap in washing your car. If it is necessary to use soap, then make sure to use only small amounts.
Detergents like omo, aerial, sunlight are one of the most prominently used here in Uganda. These do a good job, because they are considered as abrasive soaps.
But, when you use an abrasive soap on something like car paint, it accelerates the oxidation process and gives the car a dull look. Detergents will also break down a car's wax coat and can be tough on rubber.
Should you find bird poop, spattered bugs or sap on your car, you need to remove them immediately. Remember that the longer they stay on your car paint, the harder it is for you to get rid of them.
This will lead to a greater probability of your paint being compromised. Plus, bird poop is known to eat into automotive paint if it is not wiped or washed off as soon as possible.
It is advisable to wash your car with fresh water as often as you can. You also have to remember that after doing this, you should not drive your car while it is wet. Dry it up first with chamois cloth.
How to wax your car in Uganda
If you don't have a proper garage and you just park your car on the street, you have to remember to wax your car frequently.
This is the only way to preserve the luster of your vehicle's paint job. Wax such as Carnauba Wax Formula 1 can be found in most leading supermarkets. I would highly recommend it.
You will only need to wax your car twice a year if you have a garage to properly house your vehicle when you are not using it.
However, you should use a high-quality carnauba wax for the job as this is guaranteed to help preserve the quality of your car paint. Although this kind of wax is not easy to apply, it is difficult to remove and will last for as long as the next time you need to wax your vehicle again.
If you will just have all these steps in mind, you will do great in choosing the right color for your car.
Remember
: Your vehicle's color will tell people the kind of person you are, so, take good care of it....!