Before you buy a Ashok Leyland 3120 truck in Uganda
by Edwin,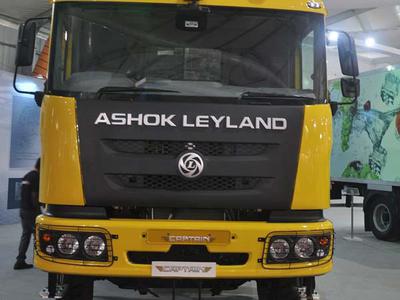 Ashok Leyland 3120 truck has a robust design with a strong Chassis frame and adept suspension for enhanced haulage capabilities hence carrying a good number of tones for goods.


Before you buy a Ashok Leyland 3120 truck in Uganda
Leyland was once the power house of trucks in Uganda way back in the 70s and the 80s. However, it kind of died out in the 90s not only to starting getting back in the 2000s. Today you can witness some Leyland on the roads like the highways transiting goods into Uganda.
Click
here to buy, hire a Ashok Leyland 3120 truck or purchase Ashok Leyland 3120 truck spare parts and servicing
in Uganda
Buying a 2016 Mazda BT-50 Pick-Up from a local Ugandan dealer or bond
Leylands are not manufactured in Japan or China. They are manufactured in India. There are few if not no vehicles imported from India to Uganda for you to find in the car bonds. Unless of course you make a special order for them to import for you one. Vehicles from India usually come in to Uganda brand new. it is very difficult to find a foreign used vehicle from India that has been import in such a condition. The common ones are those from Japan, Dubai, China and U.K.
Importing a Ashok Leyland 3120 truck in Uganda
If you be opting in to import your Ashok Leyland 3120 truck from India, you can have this guide to help you through the procedure. Just to follow up should you find yourself ordering the Ashok Leyland 3120 truck online.
Search and select Ashok Leyland 3120 truck to buy from the Ashok Leyland Portal Website. Send in an Inquiry for the price, condition, etc of the Ashok Leyland 3120 truck. The dealers will respond you directly by Email although some may prefer to call and speak to you.
Click
here to buy, hire a Ashok Leyland 3120 truck or purchase Ashok Leyland 3120 truck spare parts and servicing
in Uganda
Watch out for fake e-mails as many scams may con you for money. After that you negotiate with the dealer for a price that fits your budget.
Request for a proforma invoice, place your order and make payment which may be either through bank wire or VISA. The seller will inform you about the following things like the Payment Confirmation, Shipping Schedule, B/L copy, Original Document and then you receive the order in this case the Ashok Leyland 3120 truck.
General Ashok Leyland 3120 truck features or reviews for Uganda
Design & Structure
The 3120 includes a robust design familiar to its siblings with strong chassis frame, supported by a rigid suspension system that gives the driver the advantage of carrying payloads on any terrain. Continuing with its trend, Ashok Leyland has included Twin Steerable front axles in the 3120. The benefits of the steerable axles are obvious with reduced swept path, reduced tyre wear, increase maneuverability and an overall increased GVW capability.
The long wheelbase on the 'Sankagiri Express' supports a bigger loading span, making it profitable for the owner. When coupled with the Twin Steerable axles, the 3120 may actually be able to bear a considerable rear-overhang – something that we see prominently in India. The cowl-chassis format can be easily adapted for many body options according to the customer needs.
The forged "I" beam Reverse Elliot type axles with spring suspensions are now a standard feature in most Indian Trucks. The chassis bridge on 3120 amply supports all its components plus cargo body with payload. The semi-elliptic spring sported is a widely popular component these days. The semi elliptic springs not only act as a spring to resiliently support the vehicle, but also serves the important functions of positioning the axles and of cushioning both driving torque and brake reaction. All of these promise a smoother handling and better driveablity experience for the 'Sankagiri Express'.
Click
here to buy, hire a Ashok Leyland 3120 truck or purchase Ashok Leyland 3120 truck spare parts and servicing
in Uganda
Under the Hood
The 3120 is packed with a 5.3 Litre, newly built NEPTUNE engine, delivering Power (of 205 HP) with effective Torque (max.780 Nm). The contemporary Neptune engines have been designed and developed in-house with technical assistance from AVL – an Austrian powertrain and combustion expert design house. 3120 sports the smaller of the two Neptune variants – 4 cylinders with an all electronic Bosch's 3rd Generation Common Rail Systems CRS3-18. Varying fuel qualities in India are a challenge for every injection system but BOSCH's robust piezo-actuators of CRS3-18 injectors promise to negate that variance. The BOSCH peizo actuators deliver 10 times the power of a traditional Solenoid, thus making it less susceptible to fuel contamination. Reduced hydraulic flow rate ensure reduced emissions and combustion noise. The Neptune has a 112 mm bore and 135mm stroke with 4-valve single overhead camshaft, unique top down cooling, wet liner with top end cooling and a noise optimized design. The unique trussed block allows peak firing pressures of 220 bar. The Neptune comes with cooled Exhaust Gas Re-circulation (EGR) meeting BSIV emission standards with an option to either upgrade to BS V or re-engineer to BS III with minimal changes.
The 3120 comes in manual transmission with a Ceramic Clutch system. Ceramic Clutches are known to endure more heat than Organic counterparts and are best suited for high-performance applications. But the longevity of the Ceramic clutch is solely dependent on your driving habits. If you drive on-the-clutch, expect it to wear much faster as it shudders and chatters with engagement in subsequent usages.
The 3120 Gearbox leaves us wondering why Ashok Leyland chose to incorporate only 6-speeds? With the 205 HP and 780Nm torque we expected a 8-9 speed gearbox (as is the case with its immediate competitors). A 8-9 speed gearbox would have ensured closely spaced gear ratios, better fuel efficiency, higher speeds and a fine tuned power delivery. Naysayers may advocate that trucks on indian roads seldom ply beyond 90-100km/h and higher gears are effectively useless but we feel the 6-speeds are inadequate for the deserving Neptune engine on 3120.
Moving on, the 3120 has a standard Air brake system but with no option of ABS/EBD. ABS/EBD is a standard safety feature and should have been included in the 3120 repertoire.
Performance
Due to its longer Wheelbase, the 3120 has a higher turning radius. The 3120 has a good fuel efficiency, with the Bosch Common Rail fuel system, which is a rarity for the segment. The 3120 comes with Radial tyres as standard fitment providing much needed safety and stability at high speeds in absence of the ABS. The uprated spring suspension at front sets up the 3120 for long distance haulage.
Click
here to buy, hire a Ashok Leyland 3120 truck or purchase Ashok Leyland 3120 truck spare parts and servicing
in Uganda
Availability of Ashok Leyland 3120 truck Spares parts in Uganda
For the Leyland Ashok, spare parts may are not readily available. This means that if you are to buy Ashok Leyland 3120 truck, you will have to order for the parts from India to Uganda.
Complaints about the Ashok Leyland 3120 truck in Uganda
The 6-speed gearbox is let down when compared to other competitors with similar power outputs and it doesn't have ABS/EBD.
Our Verdict
Just like its Indian sister brand the Tata, Leyland Ashok has a lot purchase value compared to their competitors from Europe. It works great and tackles almost all the task thrown to it.
Click
here to buy, hire a Ashok Leyland 3120 truck or purchase Ashok Leyland 3120 truck spare parts and servicing
in Uganda