Buying a VOLKSWAGEN GOLF Car in Uganda
by Edwin
(Kampala, Uganda)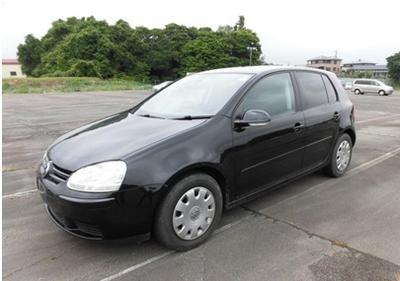 Volkswagen in Uganda Africa

The Volkswagen Golf is a small family car produced by the German manufacturer Volkswagen since 1974, marketed worldwide across seven generations, in various body configurations and under various nameplates – as the Volkswagen Rabbit in the United States and Canada (Mk1 and Mk5), and as the Volkswagen Caribe in Mexico (Mk1).



Before you buy a Volkswagen Golf in Uganda
The Volkswagen Golf is one of the prestigious small in Uganda. Many people buy Golfs due to their reliability and safety high rankings. Safety options like lane assist with side scan, blind spot monitoring and dynamic light assist, park assist and rear side airbags.
Click
here to buy a Volkswagen Golf Car
in Uganda
Buying a Volkswagen Golf car from a Ugandan car bond
Buying a Volkswagen Golf from a Ugandan Car bond can cost you around 12 - 18 million Uganda shillings. The resale value is generally low as potential buyers will be offering between 11 million and 6 million Uganda shillings depending on the condition of the car.
Importing a Used Volkswagen golf from Japan to Uganda
If you're to import a Used Volkswagen Golf from Japan you may pay averagely about USD 800-3500 depending on condition of the car and model and the car dealer. However the quoted price typically does not include Freight to Mombasa port and transportation from Mombasa port to Uganda. Additionally it excludes taxes charged by the Uganda Revenue Authority which include Import Duty, Value added (VAT), Withholding Tax, Environmental Levy, Infrastructure Levy, and Registration Fees. These costs may end up increasing your resultant/final cost of the VW Golf to a round USD 6500.
Click
here to buy a Volkswagen Golf Car
in Uganda
Reselling your Volkswagen Golf in Uganda
However some of the major problems owners of the Volkswagen Golf in Uganda face are low resale values especially now that they're cheaper to maintain small cars like the Toyota Spacio, Toyota Raum, and Toyota Vitz. This could be attributed to expensive spare parts.
Why Ugandans may opt to buy a Volkswagen Golf
A number of people have found the golf conducive for easy mobility in traffic areas of the city Kampala. Those with small families of four, single lads and those who don't want to drive Japanese small made vehicles have often opted in for the golf.
Click
here to buy a Volkswagen Golf Car
in Uganda
Common Volkswagen Golf Models in Uganda
Some other cars in Uganda used for the same services as Volkswagen Golf include Toyota Raum, Toyota Spacio, Mercedes Benz A130
The interior of a Volkswagen Golf
The Volkswagen Golf has improved passenger and boot space, so the latest model can hold plenty of stuff in either three or five-door form. As well as all the standard kit you get across the range such as digital radio, Bluetooth connectivity and full Smartphone integration (including Android Auto, Mirror Link and Apple Car Play) you also get extra such as alloy wheels, some stylish interior trim pieces, adaptive cruise control and front and rear parking sensors.
Click
here to buy a Volkswagen Golf Car
in Uganda
So, should you buy a Volkswagen Golf?
This generation of Volkswagen Golf is the best yet. Classy, refined and great to drive, it's one of the best small family cars. You want a reliable and safe small car? I say go for a VW Golf.
Click
here to buy a Volkswagen Golf Car
in Uganda