Before you buy a Volkswagen Jetta in Uganda
by Edwin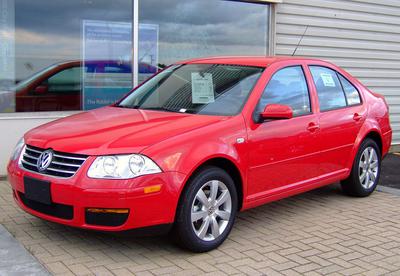 The Volkswagen Jetta is a compact car/small family car produced by the German manufacturer Volkswagen since 1979. Positioned to fill a sedan niche above the firm's Golf hatchback offering, it has been marketed over six generations variously as the Atlantic, Fox, Vento, Bora, City Jetta, Jetta City, GLI, Jetta, Clasico, Voyage, and Sagitar.


Before you buy a Volkswagen Jetta in Uganda
The Volkswagen Jetta adding spacious trunk space to the world-famous Golf was born in 1979 and changed its name twice "Vento" and "Bora" with over 6.6 million global cumulative sales. 2.0 -Liter in-line-four gasoline-powered Direct Ignition T-FSI engine with and without turbo generates 150ps (GH-1KBLX) and 200hp (GH-1KAXX) respectively. The innovative 6-speed automatic transmission called DSG (Direct- Shift Gearbox) give you an utmost pleasure of driving. The most spacious trunk space with 527 cubic centimeters ranks on the top in the category. The Turbo-charged 2.0T has various options such as discharged head beam, sporty leather seats and wooden interior.
Click
here to buy or hire Volkswagen Jetta and buy car spare parts
in Uganda
Buying a foreign used Volkswagen Jetta from a local Ugandan car bond
There are a number of car bonds in Uganda specifically Kampala from which you can buy your Volkswagen Jetta. However, you have to do good research in order to find a reputable car bond or dealer who will be able to provide you with the car that will meet your needs and above all genuinely imported into Uganda.
You need to look out for prices and discounts. Local car bonds may not charge the same prices for the same car. Prices of the Volkswagen Jetta may be affected by mileage of the Volkswagen Jetta, condition of the car, model, and year of manufacture.
It is also very important to note that there have been numerous cases of car thefts especially those from Europe particularly Britain. These cars have been traced up to Uganda and the buyers have fallen in trouble for buying stolen cars.
Click
here to buy or hire Volkswagen Jetta and buy car spare parts
in Uganda
Importing a foreign Used Volkswagen Jetta from Japan or other parts of the world
In case if you prefer to import your own Volkswagen Jetta from say Japan, things change a bit. First it would require you to find a trusted dealer or seller in that regard, determine your specific car features and requirements, expected budget you plan to spend on buying the car and well calculated taxes to be paid to the tax authorities in order to clear Volkswagen Jetta.
It is also very important to examine the car upon arrival to check and see if all the car components are included in the car as it was shown to you before buying it. You need to watch out for car spare tires, car jack, radio, navigation systems, and window power buttons among other things.
The taxes charged by the Uganda Revenue Authority include Import Duty, Value added (VAT), Withholding Tax, Environmental Levy, Infrastructure Levy, and Registration Fees basing on the CIF of the Volkswagen Jetta from Japan.
On arrival to Kampala, Uganda, you will have to clear the taxes at The Uganda Revenue Authority (URA), apply and pay for a number plate and then the third party license. You will also notice the some of these charges or fees differ from other vehicles.
Click
here to buy or hire Volkswagen Jetta and buy car spare parts
in Uganda
General Volkswagen Jetta reviews for Uganda
The VW Jetta comes in three trim levels, starting with the Jetta S which includes manual air conditioning, electric windows all round, and a colour infotainment screen. The Jetta SE model upgrades the infotainment offer, and adds cruise control, a leather-trimmed multi-function steering wheel, and 16-inch alloy wheels. The range-topping Jetta GT has 17-inch alloys, plus front fog lamps, dark tinted glass, and automatic dimming rear view mirror and wipers amongst its highlights.
The engine line up for the Jetta is familiar with plenty of petrol TSI and diesel TDI options, and you can also specify a Jetta automatic with VW's popular DSG dual clutch gearbox option.
It's difficult for the Volkswagen Jetta to be branded anything other than 'a Golf with a boot', since it shares so many styling cues with its hatchback cousin. However, it's only under the skin where the sixth-generation Jetta has anything in common with the
Golf, because none of its body panels is interchangeable with the hatch.
Climb inside, and the similarities between the Jetta and Golf are more apparent. However, it's not the current Mk7 Golf that the Jetta resembles, but the previous model. VW has kept interior revisions to a minimum, with new instruments, steering wheel and different fabric trim, but the black plastic, dark upholstery and white-on-black instruments all look a bit plain when compared to the Kia.
About space and comfort, the back seats have a 60:40 fold, while there's a through-load facility behind the centre armrest, although the plastic cover doesn't clip in place and falls out pretty easily. Back seat space is reasonable, and there are rear air vents, while the large back windows make up for the dark interior trim and give a greater sense of space than is actually on offer.
Click
here to buy or hire Volkswagen Jetta and buy car spare parts
in Uganda
Availability of Volkswagen Jetta Spares parts in Uganda
At there are a number of Volkswagen spare parts' importers in Uganda. These can supply you with any spare part you need. If it's not available at that moment then they can lay a number of options for you to get you the spares you need.
Common problems Volkswagen Jetta owners complain about in Uganda
The Volkswagen has won its reputation in Uganda over time hence a number of people have fallen in love with VW cars. This in return has led importation of the sedan spares in the Ugandan auto market making it easy for you to access the spares.
Click
here to buy or hire Volkswagen Jetta and buy car spare parts
in Uganda
Our Conclusion
It's a practical, economical saloon, but the VW Jetta isn't nearly as inspiring as the more up-to-date Golf. However, the Jetta has got an improved styling, rear legroom and a large boot to your whole lagagge if need be.