Uganda Healthcare Guide
Travel Health Tips, and Industry Business Opportunities
The Uganda Healthcare Guide is the planning tool for your health before you travel to Africa.
Whether you like it or not, if you're not physically healthy your business will automatically suffer.
It is no wonder the perfomance of Apple stock could easily be back tracked and explained by the health of former CEO and Co-founder Steve Jobs.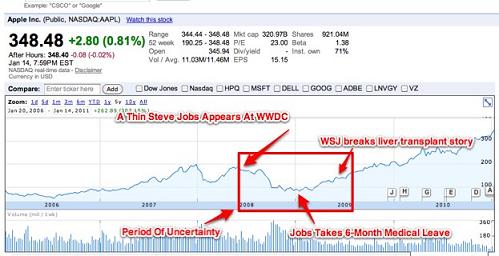 Now you're certainly not Steve Jobs, but if you have to make a billion dollar Oil presentation to the Uganda Energy Minister and you suffer an attack which you don't know is MALARIA, your company stands to loose a life time business opportunity.
We've therefore created the Africa Uganda Health Care guide to help you plan for your physical health and quickly navigate the Uganda Health Care Industry as a first time business traveler to Africa.
In this guide you will find:
Health Care Preparations before you travel to Uganda
When preparing your business travel medical kit, remember to include the following items:
Prescription medicines if you have any long standing illness
Antimalarial drugs
Medicine for diarrhea
Sunblock and sunglasses for protection from harmful effects of UV sun rays.
Antibacterial hand wipes or alcohol-based hand sanitizer containing at least 60% alcohol.

To prevent insect bites

Lightweight long-sleeved shirts, long pants, and a hat to wear outside, whenever possible.
Flying-insect spray to help clear rooms of mosquitoes.
Bed net treated with permethrin if you will be sleeping in a camp.
Before making your business visit to Uganda, you may need to get some vaccinations and medications for non vaccine-preventable diseases.
Consult your doctor or health care provider ahead of time to determine what you will need, depending on your past medical and immunization history, areas of the Uganda you will be visiting, and your planned business activities.
To get the most out of your health care preparations, the Uganda Healthcare Guide recommends that you see your doctor at least 4 weeks before your trip. This move will allow time for your vaccines to take effect and you will also get enough time to start taking your medicine to prevent malaria.
Even if you have less than 4 weeks before you leave, the Uganda Healthcare Guide recommends that you still see a health-care provider for needed vaccines, anti-malaria drugs and other medications and information about how to protect yourself from illness and injury while traveling to Africa.
If you're diabetic, hypertensive or have any long standing illness, this is the time you should ask your physcian to give you enough drug stocks for the period you will be out of your own country.
Take an intiative to ask your doctor make a summary of your medical history and the medication you're taking which you can present to any doctor in Uganda for reference in the event that you get a health problem while on your business trip.
The Uganda Healthcare Guide also recommends that you see a health-care provider who specializes in Travel Medicine.
If you're a long-term traveler, that is, you plan to work or study in Uganda, find out the additional vaccinations required by your employer or school.
The Uganda Immigration normally requires an International Health Certificate showing that you have recieved yellow fever vaccination. And if you plan to work in a Ugandan Hospital, government policy recommends that you get immunized against Hepatitis B.
Be sure your routine vaccinations are up-to-date.
Always remember that a business traveler who is not vaccinated is at risk for severe infection.
Have any questions about the health preparations to make before your business trip to Africa? Consult your local travel physcian or the Uganda Healthcare Guide's practicing medical doctor.
Common Diseases you're likely to face during your business trip to Uganda
MALARIA is comparatively the most serious tropical disease to watch out for during your business trip because it can be a deadly illness. Humans get malaria from the bite of a mosquito infected with the parasite.
You will be able to prevent this serious disease as mentioned ealier in this Uganda Healthcare Guide by seeing your health-care provider for a prescription antimalarial drug as prophylaxis and by protecting yourself against mosquito bites.
Most of the Business Travelers I see in Uganda take weekly Mefloquine a.k.a Lariam for Malaria prophylaxis.
Malaria symptoms may include:
fever
chills
sweats
headache
body aches
nausea and vomiting
fatigue
While the incubation period for the Malaria was first thought to be 21 day, some scientitis believe that Malaria symptoms can occur as early as 7 to 9 days after being bitten by an infected mosquito.
In case you get a Fever within the first week of your business travel to Uganda this is unlikely to be malaria; however, you should see a Ugandan doctor right away if you develop a fever during your trip.
Malaria may cause anemia and jaundice. Malaria infections with Plasmodium falciparum, if not promptly treated, may cause kidney failure, coma, and death.
Despite using the protective measures outlined in this Uganda Healthcare Guide, Business travelers may still develop malaria up to a year after returning from Uganda.
You should therefore see a doctor immediately if you develop a fever anytime during the year following your return from Uganda and remember to tell the physician of your Uganda travel.
HIV/AIDS: Acquired Immunodeficiency Syndrome (AIDS) is a serious disease that represents the late clinical stage of infection with human immunodeficiency virus (HIV). HIV progressively damages the immune system. Without an effective immune system, life-threatening infections and other noninfectious conditions related to failing immunity (such as certain cancers) eventually develop.
Uganda pioneered a politically led, multisectoral and open national response to the HIV epidemic in Sub-Saharan Africa as far back as the mid 1980s.
The fight has resulted in significant reductions of adult HIV prevalence from a peak of 18% in 1992 to the current 6.4%.
The epidemic has geographic, socio-demographic and socio-economic heterogeneity: women, urban residents and people residing in Kampala, and in the central and midnorthern regions are disproportionately more affected.
As the epidemic matures, the population groups most severely affected have shifted from young unmarried individuals to older and married or formerly married individuals.
Currently, HIV prevalence peaks among women aged 30-34 years and men aged 40-44 years, a shift of five to ten years later from the pattern in the early 1990s. Women are infected more than men across the age spectrum from birth to age 45-49 years (60% to 40%). Gender impacts of the disease are significant.
No vaccine is available to prevent infection with HIV. And as a Business Traveler you're at risk of contracting HIV if you:
Have sexual contact with an infected person.
Use or allow the use of contaminated, unsterilized syringes or needles for any injections or other procedures that pierce the skin, including acupuncture, use of illicit drugs, steroid or vitamin injections, medical or dental procedures, ear or body piercing, or tattooing.
Receive infected blood, blood components, or clotting factor concentrates.
To reduce your risk of acquiring HIV, as a Business traveler the Uganda Healthcare guide recommends that you avoid sexual encounters with people who are infected with HIV, whose HIV infection status is unknown, or who are at high risk for HIV infection, such as intravenous drug users, commercial sex workers , and other people with multiple sexual partners.
DIARRHEA: You would most likely get diarrhea if you eat infected food or contaminated water.
The Uganda Healthcare guide believes that you can prevent diarrhea by observing these safe eating and drinking tips during your business trip to Uganda.
Wash your hands with soap and water, especially before eating. If soap and water are not available, use an alcohol-based hand gel (with at least 60% alcohol).
Drink only bottled or boiled water, or carbonated (bubbly) drinks in cans or bottles. Avoid tap water, fountain drinks, and ice cubes. If this is not possible, learn how to make water safer to drink.
Avoid eating food purchased from street vendors.
Make sure your food is fully cooked.
Avoid dairy products, unless you know they have been pasteurized.
Make sure you bring some diarrhea medicine with you so that you can treat mild cases yourself.
RESPIRATORY TRACT INFECTIONS and ALLERGIES: This type of infectious illness is second only to diarrhoea as a cause of illness in business travellers.
Certain situations encountered when travelling to Africa might increased your risk of acquiring a respiratory infection.
Catching a cold at home is easy enough but travelling will increase your susceptibility and expose you to new germs to which you have no natural immunity.
Coughs, colds and sore throats are very common among Business travellers to Uganda and could be easily treated using over the counter remedies which are available in most pharmacies in Kampala.
Antibiotics can also be purchased over the counter in Uganda and could be of added importance when even when you think your cold is viral in nature.
The quick use of antibiotics in the relatively highly infectious environments of Uganda could save you from suffering from a full blown Pneumonia attack.
The majority of respiratory tract infections are viral and are therefore not susceptible to antibiotic treatment. When prescribed, antibiotics are often for secondary infections.
Many travellers spend long periods of time in crowded conditions such as airports, hotels.
These places provide ideal conditions for spreading many acute respiratory infections like common colds and influenza.
Dry aircraft cabin atmospheres and smoking more than usual (even passively), exposure to new allergens, dust and city air pollution will all contribute to respiratory symptoms.
Meningococcal infections, although not themselves infections of the respiratory tract are also spread through the respiratory route and there have been outbreaks in tourist resorts.
Vaccination against Meningococcal should be considered if you plan to travel to Northern Uganda because of recent reports of an outbreak of Meningococcal Meningitis.
Respiratory tract infections are difficult to prevent because of the ease with which they are spread from person to person.
If you're vulnerable to chest infections because of Heart Disease, Asthma or have some allergies, you can benefit from taking with you an emergency course of antibiotics along with your usual medicines during your business trip.
If you have any question about common disease conditions affecting business travellers to you Uganda, contact you your nearest Travel Clinic or consult the Uganda Healthcare guide practicing medical doctor.
Uganda Hospitals Where to seek Medical Care
During the last decade Uganda has seen a significant growth in the quality health care services offered especially by the private sector.
Mulago hospital is the Most Important National Referal Hospital in the country with a Medical school and several independent Medical research institutions within the Hospital Complex.
With the advent of health Insurance in Uganda, a resonable number of private hospitals with the complexity of the National referal level are now available.
As a business traveler, Uganda Healthcare guide recommends that you seek treatment from these types of hospitals when in Uganda.
The Uganda Health Care Guide recommends these private hospitals for the business traveler because they offer relatively quick and quality health services the time of emergencies, and being private, they have better paid health workers who are also well motivated.
The list Includes:
Case Hospital Kampala ,

The International Hospital of Kampala (IHK),

Nakasero Hospital Kampala ,

Kampala Hospital,

SAS Clinic Kampala ,

Paragon Hospital
The country also has many good Private Not for Profit (PNFP) Hospitals ,and Regional Referal Hospitals where you can seek care when you're out of Kampala.
When you visit a hospital or Clinic in Uganda, insist that you see a licenced medical doctor. The country still has some unlicensed health professionals whichyou should be ware of!
Follow this link to find more information about Licensed Hospitals and clinics and where they are located in Uganda.
If you have any question about where to seek Medical Care While in Uganda, ask the Africa Uganda Healthcare Guide.
Plan for your Travel Health Insurance
As a seasoned Business traveler, you must be aware of the immense important to including travel insurance in your travel and holiday budget.
It is very important that you insist on taking a policy that covers Medical expenses, along other travel supplies, lost cargo, accidents and many other mishaps that could occur on either a short or long trip.
Check out the Africa Uganda insurance guide for more information about Health Insurance in Uganda.
You can also ask the Uganda Health Care guide if you have a question about planning your health Insurance while in Uganda.
Health Care Industry Business Opportunities in Uganda
The Uganda Health Care Industry is one of the fastest growing sectors today.
Major investment opportunities are can be found in the Health Insurance Sub-sector, Medical and Laboratory Equipment Sub-sector, Pharmaceutical and Medical products sub-sector as well as Hospitals and Clinics.
Uganda is among the African countries with the least developed health insurance industry but Uganda's insurance industry growth estimated at whooping 30 percent, the expansion seems inevitable as people's confidence in healthcare insurance is growing.
The growing availability of Medical Insurance in Uganda has opened up a lot of opportunities in the Health Sector as more corporate Ugandans can now afford quality health care.
Additionaly, the government of Uganda is planning a countrywide health insurance scheme, the cabinet in the passed approved a National Hospital Insurance Fund (NHIF) that will make it compulsory for all workers to pay health insurance to the fund.
With the continued willingness and ability of the Ugandan population to pay for quality health care services, business prospects in the Uganda health care industry remain quite attractive.
Click here for information about procedures and guidelines for starting a Health Care related business in Uganda
Have A Question About Health Care Services in Uganda?
Do you have a question about Health Care and Travel in Uganda? Ask the Uganda Health Care Guide and other Business travelers who visit our website!

Ask any question about what to prepare in your Health Travel Kit, and Common tropical diseases that could attack you during your visit to Uganda then expect an answer from a practicing Medical Doctor in Uganda or an experienced Uganda Business traveler.

You can also ask about Healthcare Insurance in Uganda and the available Health industry investment opportunities or any other Health related question for which you feel you need an answer before making your business trip to Africa.
Uganda Healthcare News and Answers to Frequently Asked Questions About Health Care in Uganda
Click the links below to see the Uganda Health news updates , Healthcare related questions asked by other visitors and the answers they have got ....!