Before you buy a Jaguar X-Type 2007 in Uganda
by Edwin
(Kampala, Uganda)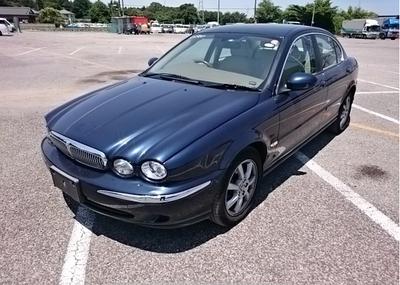 Jaguar X-Type 2007

The Jaguar X-Type was a compact executive car manufactured and marketed by Jaguar Cars from 2001 to 2009 in a single generation under the internal designation X400. Manufactured at the Halewood Assembly Facility near Liverpool, the X-Type was developed during Jaguar's tenure in the Premier Automotive Group (PAG) of Ford Motor Company — and was based on a modified version of the Ford CD132 platform.



Before you buy a Jaguar X-Type 2007 in Uganda
The X-TYPE from JAGUAR brings the premium executive saloon experience to a younger age group by offering a compact, performance-oriented car with luxury executive styling that JAGUAR is renowned for. A selection of exciting V6 engines power the X-TYPE; 2100cc (ABA-J51YB), 2500cc (GH-J51XA) and 3000cc all of which come paired with a 5-speed automatic gearbox for easy cruising - although in other parts of the world a manual version is also available. Leather lines the interior (including the steering wheel) on all X-TYPE models, complemented by premium wood panel accents. Jaguar X-Type has become very found in Uganda of late.
Click
here to buy a Jaguar X-Type 2007
in Uganda
Buying a Jaguar X-Type 2007 in a Ugandan car bond
Buying a Jaguar X-Type 2007 from a Ugandan Car bond can cost up to 37 million Uganda shillings and more for a recent model. For those that have been used in Uganda for some time can cost around 18 to 25 million Ugandan shillings.
Importing a used Jaguar X-Type 2007 from Japan
If you're to buy a Used Jaguar X-Type 2007 from Japan, you may pay averagely about $ 1,200 – 3,500 depending on the condition of the car, model and the car dealer you use. However, the quoted price typically does not include Freight to Mombasa port and transportation from Mombasa port to Uganda. Additionally, it excludes taxes charged by the Uganda Revenue Authority which include Import Duty, Value added (VAT), Withholding Tax, Environmental Levy, Infrastructure Levy, and Registration Fees. These costs may end up increasing your final cost of Jaguar X-Type 2007 to around $ 5,500 or even more for later models
Click
here to buy a Jaguar X-Type 2007
in Uganda
Common Problems Owners of Jaguar X-Type 2007 face while in Uganda
The jaguar x-type shows both the model's age in terms of design and the fact that the manufacturer has phased it out and the cost of repairs is very high.
Reasons as to why Ugandans buy the Jaguar X-Type 2007
Well, Ugandans buy the Jaguar X-Type basically for wedding functions. A number of people have considered this car so luxurious and comfortable and would prefer it to transport newlyweds from the church to the reception creation centers on hire.
Click
here to buy a Jaguar X-Type 2007
in Uganda
Other executive saloon alternatives available in Uganda similar to the Jaguar X-Type 2007
We have the Audi A4, BMW 3-series, Volkswagen Passat and the Mercedes-Benz C-class. These can make a good substitute for the Jaguar X-Type.
The interior of a Jaguar X-Type 2007
What's particularly impressive is the way that Jaguar have managed to blend traditional touches like wood veneers and chrome cappings with modern must-haves such as multi-function LCD screens, airbags, and multi-speaker audio systems. That's a tall order, and the X-TYPE manages it better than most. The cabin certainly feels more special than any of its rivals and has premium product design cues all over it.
Click
here to buy a Jaguar X-Type 2007
in Uganda
The Exterior of a Jaguar X-Type 2007
For some customers, the X-TYPE's success will be virtually guaranteed by its neat styling. The lines are reminiscent of the S-TYPE, though Jaguar's design studio has managed to pull off a clever trick. In shrinking a design, the usual effect is to make a car look squatter and stubbier, but with the X-TYPE the reverse is true. It appears even more elegantly proportioned than the S-TYPE: indeed, its frontal treatment is more like the imperious XJ8 Series.
Last thoughts before you pay up a Jaguar X-Type 2007
Buyers of used Jaguars have traditionally needed some sort of homespun, emotional response when questioned about their purchase. The heritage, the looks, the badge - all reasons as valid as any other but reasons which the X-TYPE keeps in its toolbox rather than acting as the tools of its trade. This is a car that has layers, textures, and subtleties to its talents, a Jaguar that needs no preamble. It's up there with the best in the class. Just don't expect a bargain.
Click
here to buy a Jaguar X-Type 2007
in Uganda