Before you buy a Volvo XC60 in Uganda
by Edwin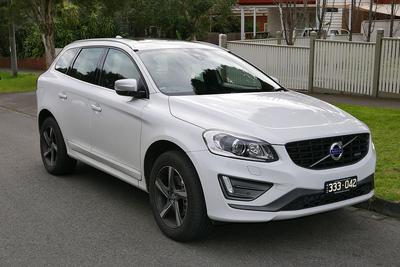 Volvo XC60
The Volvo XC60 is a compact crossover SUV manufactured and marketed by Swedish manufacturer Volvo Cars since 2008 and is now in its second generation.


Before you buy a Volvo XC60 in Uganda
The Volvo XC60 has forged a strong reputation for comfort and safety, while Volvo's latest diesels mean it's more cost effective to run than ever, although the XC60 has to give second best to newer rivals in this regard. The Volvo's smart looks turn heads, while the XC60's interior quality is equally satisfying. But Audi and BMW build crossovers that are a step ahead in quality, and they're more satisfying to drive, too.
As with all Volvo models, the seats are supremely comfortable but the XC60 isn't the most spacious family car - there's certainly no space for a seven seat option. Limited engine choices and a less than engaging driving experience are the downsides, but for all that the XC60 is a comfortable high mileage cruiser.
Click
here to buy or hire Volvo XC60 and buy car spare parts
in Uganda
Buying a foreign used Volvo XC60 from a local Ugandan car bond
There are a number of car bonds in Uganda specifically Kampala from which you can buy your Volvo XC60. However, you have to do good research in order to find a reputable car bond or dealer who will be able to provide you with the car that will meet your needs and above all genuinely imported into Uganda.
You need to look out for prices and discounts. Local car bonds may not charge the same prices for the same car. Prices of the Volvo XC60 may be affected by mileage of the Volvo XC60, condition of the car, model, and year of manufacture.
It is also very important to note that there have been numerous cases of car thefts especially from Europe in particularly from Britain. These cars have been traced up to Uganda and the buyers have fallen in trouble for buying stolen cars.
Click
here to buy or hire Volvo XC60 and buy car spare parts
in Uganda
Importing a foreign Used Volvo XC60 from Japan or other parts of the world
In case if you prefer to import your own Volvo XC60 from say Japan or from Europe, things change a bit. First it would require you to find a trusted dealer or seller in that regard, determine your specific car features and requirements, expected budget you plan to spend on buying the car and well calculated taxes to be paid to the tax authorities in order to clear Volvo XC60.
It is also very important to examine the car upon arrival to check and see if all the car components are included in the car as it was shown to you before buying it. You need to watch out for car spare tires, car jack, radio, navigation systems, and window power buttons among other things.
The taxes charged by the Uganda Revenue Authority include Import Duty, Value added (VAT), Withholding Tax, Environmental Levy, Infrastructure Levy, and Registration Fees basing on the CIF of the Volvo XC60 from Japan.
On arrival to Kampala, Uganda, you will have to clear the taxes at The Uganda Revenue Authority (URA), apply and pay for a number plate and then the third party license. You will also notice the some of these charges or fees differ from other vehicles.
Click
here to buy or hire Volvo XC60 and buy car spare parts
in Uganda
General Volvo XC60 reviews for Uganda
Despite its relative age, the facelifted Volvo XC60 is a handsome SUV that doesn't look out of place when compared to premium rivals such as the BMW X3, the Audi Q5 and Range Rover Evoque.
Volvo's revamp in 2013 brought the XC60 visually up-to-date with the rest of the modern Volvo range. The main design improvements Volvo made to the XC60 were at front end with the bonnet, grille and front-end getting a sleek new look.
Jump into the front seats and you'll immediately appreciate the spacious surroundings, and even very tall drivers are accommodated on comfortable seats with plenty of headroom. Visibility out is great, as you would expect from the raised driving position.
You might also notice that the Volvo XC60's door bins are a little small, but overall the cabin has plenty of places for a family to store their odds and ends. There are also numerous cup holders, plus a handily sited USB socket located in the lidded armrest between the front seats.
It's worth noting that headroom isn't great for taller passengers in the rear, but there's plenty of legroom and it doesn't feel cramped, either. Three can sit abreast quite comfortably, and the rear seat is noticeably wider than that in the BMW X3, for example.
Click
here to buy or hire Volvo XC60 and buy car spare parts
in Uganda
Availability of Volvo S60 Spares parts in Uganda
Fortunately there are a number of Volvo funs in Uganda and some have gone a step ahead and imported some of the spare parts for the Volvos. Just in case the spare part you want is not available, these importers are very much willing to import it for you at a reasonable price.
Our Conclusion
The stylish and comfortable Volvo XC60 is an alternative to a BMW X3 and Audi Q5. We say it's worth the stakes.
Click
here to buy or hire Volvo XC60 and buy car spare parts
in Uganda