Before you buy a 150 Star Scooter in Uganda
by Edwin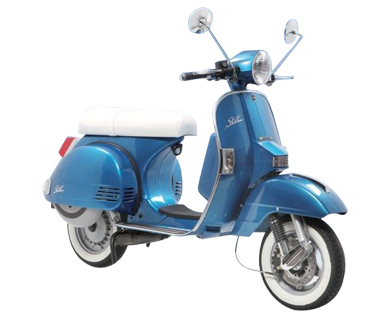 Scooters are popular for personal transport, partly due to being more affordable, easy to operate and convenient to park and store. Licensing requirements for scooters are easier and cheaper than for cars in most parts of the world, and insurance is usually cheaper.


Before you buy a 150 Star Scooter in Uganda
A scooter (also referred to as a motor scooter to avoid confusion with kick scooter) is a type of motorcycle with step-through frame and a platform for the rider's feet. Elements of scooter design have been present in some of the earliest motorcycles, and motorcycles identifiable as scooters have been made from 1914 or earlier.
Here in Uganda, scooters were and are very popular among Indians in the country. However, of late, many Ugandans have taken interest in the scooters and this has put them on the hunt. The 150 is included on the name of the scooter to indicate its 150cc of the engine. This makes it one of the strongest and fastest motorbikes in Uganda making it easy for it to climb hills with a lot of ease.
Who wouldn't admit that scooters make it a lot easier to travel around Kampala especially in the congested streets and tight traffic jam in the peak hours?
Click
here to buy, hire a 150 Star Scooter or 150 Star Scooter spare parts and servicing
in Uganda
Buying foreign used or new 150 Star Scooter from a local dealer in Uganda
Since Ugandans are picking interest in these scooters of late, a number of dealers have decided to import them into the country. Some are new while others are foreign used. Most of the scooters are new like the Gustos and the Star which strictly imported brand new. It will be very had to find such brand imported second/ foreign used.
You will have a good budget to buy yourself a new Star Scooter. Since there are variations of the Star this is to say the 2-stroke and the 4-stroke, manual and automatic, they all come with a different price tag.
An automatic Star Scooter can go for a price of 6,000,000/- and while a manual will cost around 5,800,000/-. A number plate is inclusive after the full amount is paid.
However, out of luck you can find a locally used scooter up for sell. This is very hard though. It can take you ages to come across one being sold as a second hand or locally used.
On this note, it is highly advised to buy a new one instead of the locally used since we have them imported brand new and payment options are very conducive to low income earners.
General 150 Star Scooter reviews and features for Uganda
Chassis
Chassis Pressed steel sheet, Monocoque structure
Steering Column & Suspension
St. Col. Is pivoted at the front wheel swinging hub
Front & Rear Suspension
FR. & RR. Suspension with helical spring & Hydraulic damper
Brakes
Front Brakes Drum brake, mechanical expanding shoe type/Disk Brake (Optional)
Rear Brakes Drum brake, mechanical expanding shoe type
Tyres
Front & Rear Tyres
Size 3.5" X 10"; 4Ply Rating; Interchangeable
Electricals
Generator System 12 Volt - 96 Watt
Head Lamp Bulb 12 Volt - 35/35 Watt
Tail Light/Stop Light Bulb12 Volt - 5 Watt/12 Volt - 21
Watt
Turn Signal Light Bulb12 Volt - 21 Watt
Horn 12 Volt DC. Fitted with AC to DC Converter
Battery 12 Volt - 9th (for auto-start model)
Fuse 8 Amp (for auto-start model)
Maximum Speed 85 Kmph
Overall Gear Ratio
1st gear 15.38:1
2nd gear 10.46:1
3th gear 7.24:1
4rd gear 5.39:1
Fuel
Fuel Tank Capacity is 8 Ltrs (inclusive of 1 Ltr in reserve)
For more of these specifications and features please contact us.
Alternatives of 150 Star Scooter in Uganda
We have a number of alternatives you can consider while in Uganda and some of the most prominent ones include the Gusto Scooters and Duro Scooters.
Click
here to buy, hire a 150 Star Scooter or 150 Star Scooter spare parts and servicing
in Uganda
Availability of the 150 Star Scooter spare parts in Uganda
Spare parts of this scooter are readily available and imported brand new into Uganda. So, we are sure you won't find major issues of spares plus they are affordable.
However you should fail to find what you need for a particular 150 Star Scooter model, please don't hesitate to contact us for assistance in that regard.
Reasons why people buy the 150 Star Scooter in Uganda
Most of the people who buy scooters are those who are interested in getting to work within the shortest time possible, want to spend low on fuel and beat traffic jam in peak hours.
Our Conclusion
The 150 Star Scooter is a very reliable bike to ride around town especially through the stiff jam of Kampala. Its easy to park, fuel efficient, strong enough to climb up the steep hills to mention but a few. So, are that person who wants to beat traffic jam? Then the 150 Star Scooter is just what you need.
Click
here to buy, hire a BW211-50 Single drum vibrator or BW211-50 Single drum vibrator parts and servicing
in Uganda