Remembering the Uganda Cars of the 70s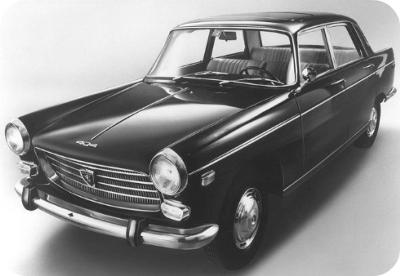 Peugeot 404 Car in Uganda
26-Jan-2012

The first Peugeot car was manufactured in 1950, but first appeared in Uganda during the 60's.

The leading Edge of the Car's nose carried an angular, forward-leading chrome lion hood ornament. The lion image was the Peugeot's trade mark. Like a lion's roar, the Peugeot had a loud engine that distinguished it from other cars back then.

Peugeot has manufactured cars in the 1,2,3,4,5,6 and 7 series, however, the 4 and 5 series have been the commonest in Uganda.

During the Independence era , we had the Peugeot 403 Model. Then, the 404 model was manufactured in the 60's and it proved ragged enough to win the East African Safari Rally in 4 of the 6 years between 1963 and 1968.

The Uganda, this car hit the in the 70's. The 404 was offered as a saloon, estate, and pickup but the saloon body style was the commonest here in Uganda.

The Peugeot 404 Estate enjoyed a reputation for durability and value and thus became popular as a taxi cab while the salon version was confined to the white collared Ugandans.

Due to its space in the back, the 404 model had enough space to carry luggage.
With them , the Peugeots, you could take only one hour from Mbarara to Kabale recounts Peter Nyanzi , an Engineer.

In the 1980s and 1990s the 405 model came on the scene followed by the 406 model. It is a comfortable car with strong springs, a car for Africa in which you will less likely feel the pot holes.

Some of the Peugeots have petrol engines while others have diesel engines. The 404 for example was fitted with a 1.6L petrol engine with either a Solex carburetor or Kurgelfischer mechanical fuel injection or a 1.9L diesel engine.

The 504 was famed for good handling, especially on rough and unmade roads; perhaps one reason for its popularity in less developed countries like Uganda. The car also had a diesel engine which made fuel consumption much cheaper.

Classed as the Peugeots flagship model, the 504s too have their share of popularity in the form of pickups, saloon and estate. However, with the 2000s, the Peugeot has faded into oblivion despite a few glimpses of the 206 models around Kampala.

Unfortunately the 90s marked the decline of the Peugeot as many Uganda car buyers opted for the much cheaper Toyotas.

The challenge with owning a Peugeot in Uganda today is that you will find it difficult to get spare parts. Back then when Uganda had an authorized Peugeot dealer, the spare parts were common, today however, obtaining Peugeot spare parts is a very difficult and grueling process because you have to import them.