Before you buy a Volvo V70 in Uganda
by Edwin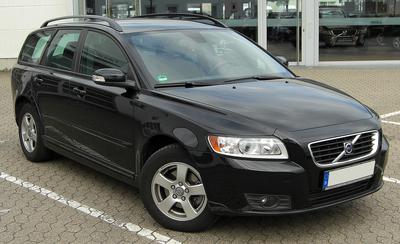 The Volvo V70 is an executive car manufactured and marketed by Volvo Cars from 1996 to 2016 across three generations. The name V70 combines the letter V, standing for versatility, and 70, denoting relative platform size (i.e., a V70 is a larger car than a V40, but smaller than a V90).


Before you buy a Volvo V70 in Uganda
The Volvo V70 is said to be the most perfect estate wagon that Volvo has ever made. It was designed as an estate model as original which had not been derived from sedan design. Three types of engines are available with the same engine structure; in-line-five DOHC (Double Overhead Cam) with Variable Valve Timing function: 2.4-Liter High-pressure intercooler turbo (CBA-SB5244TW) with 260ps/35.7kgm, 2.5-Liter Light-pressure intercooler turbo (CBA-SB5254W) 209ps/32.6kgm and 2.4-Liter non-turbo (LA-SB5244W) 140ps/22.4kgm. The transmissions are 5-speed AT with geartronic (Turbo model only) and drive trains are FF(Front Engine Front Drive) or AWD (All Wheel Drive) to choose from.
Click
here to buy or hire Volvo V70 and buy car spare parts
in Uganda
Buying a foreign used Volvo V70 from a local Ugandan car bond
There are a number of car bonds in Uganda specifically Kampala from which you can buy your Volvo V70. However, you have to do good research in order to find a reputable car bond or dealer who will be able to provide you with the car that will meet your needs and above all genuinely imported into Uganda.
You need to look out for prices and discounts. Local car bonds may not charge the same prices for the same car. Prices of the Volvo V70 may be affected by mileage of the Valve S60, condition of the car, model, and year of manufacture.
It is also very important to note that there have been numerous cases of car thefts especially from Europe in particularly from Britain. These cars have been traced up to Uganda and the buyers have fallen in trouble for buying stolen cars.
Click
here to buy or hire Volvo V70 and buy car spare parts
in Uganda
Importing a foreign Used Volvo V70 from Japan or other parts of the world
In case if you prefer to import your own Volvo V70 from say Japan or from Europe, things change a bit. First it would require you to find a trusted dealer or seller in that regard, determine your specific car features and requirements, expected budget you plan to spend on buying the car and well calculated taxes to be paid to the tax authorities in order to clear Volvo V70.
It is also very important to examine the car upon arrival to check and see if all the car components are included in the car as it was shown to you before buying it. You need to watch out for car spare tires, car jack, radio, navigation systems, window power buttons among other things.
The taxes charged by the Uganda Revenue Authority include Import Duty, Value added (VAT), Withholding Tax, Environmental Levy, Infrastructure Levy, and Registration Fees basing on the CIF of the Volvo V70 from Japan.
On arrival to Kampala, Uganda, you will have to clear the taxes at The Uganda Revenue Authority (URA), apply and pay for a number plate and then the third party license. You will also notice the some of these charges or fees differ from other vehicles.
Click
here to buy or hire Volvo V70 and buy car spare parts
in Uganda
General Volvo V70 reviews for Uganda
The aging Volvo V70 was first launched in 2007, and is based on the S80 luxury saloon. As part of a range-wide update in 2013, it was facelifted, but that couldn't mask that the car is getting on in years. Still, the V70 is a spacious and comfortable estate that rivals cars like the Skoda Superb Estate and BMW 5 Series Touring, while falling somewhere between the two on price.
The design of the Volvo V70 is showing its age. At the front, the car is almost identical to the equally dated S80 saloon on which it's based. The overall look is conservative, with more than a passing resemblance to the old C30 hatch and the familiar stacked tail-lights at the rear.
A facelift in early 2013 introduced a black-painted front grille radar, chrome grille surrounds and a larger Volvo badge. There isn't a lot of design flair inside, either: although the interior is functional enough, and benefits from decent material quality, it doesn't have the special feel of premium rivals like the BMW 5 Series Touring. Still, it certainly scores on comfort, with Volvo seats among the best in the business.
The V70 is available in three specs: Business Edition, SE and SE Lux. All get daytime running lights, front fog lights, Bluetooth, a DAB radio, climate control, cruise control and roof rails. SE and SE Lux cars upgrade the Business Edition's 16-inch alloys to 17-inch designs, and also benefit from leather upholstery, while SE Lux models feature a memory function on the electric driver's seat.
Big estates from Volvo used to be the kings of practicality, and the latest V70 still impresses in this respect. It has the edge over the BMW 5 Series Touring on boot size, although its 575-litre capacity trails the likes of the Mercedes E-Class Estate and Skoda Superb Estate. Even when you fold the rear seats, the car can't match the mammoth maximum load space of the Superb. Still, the 1,600-litre figure should be more than enough for most people's needs – and the space is flexible, with the rear seats folding in a 40:20:40 split, while the flat floor should make loading awkward items easy.
Useful touches such as hooks, nets and straps to keep everything in place add to the practical appeal, while further forward, there are lots of cubbyholes for passengers, including extra storage and cup holders in the rear centre armrest. Higher-powered versions of the V70 are popular among caravan owners, with the D5 PowerShift model offering a maximum towing capacity of 2,000kg.
Click
here to buy or hire Volvo V70 and buy car spare parts
in Uganda
Availability of Volvo V70 Spares parts in Uganda
Fortunately there are a number of Volvo funs in Uganda and some have gone a step ahead and imported some of the spare parts for the Volvos. Just in case the spare part you want is not available, these importers are very much willing to import it for you at a reasonable price.
Our Conclusion
The Volvo V70 is a spacious, safe and comfortable rival to estate versions of the Ford Mondeo, Skoda Superb and BMW 5 Series. However, the V70 is bland to drive and has a dated styling.
Click
here to buy or hire Volvo V70 and buy car spare parts
in Uganda