Buy-Import-Export Premium Grade UGANDA VANILLA BEANS                           Buy-Import-Export Un-Refined Raw SHEA BUTTER 
Advertise With
Africa-Uganda-Business
Travel-Guide.Com
If the information and tools on Africa-Uganda-Business-Travel-Guide-Com have helped you save on valuable business time and money when planning your working trip to Africa, then support our site sponsors as a gesture of appreciation.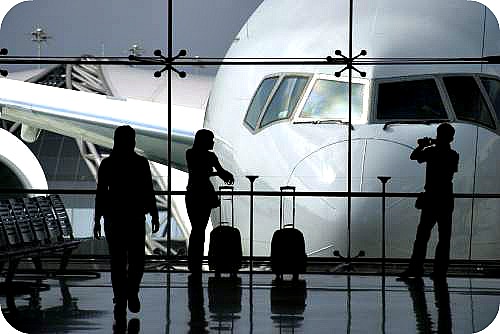 Become a Site Sponsor
The Unique and Exclusive Advertising Value Of Africa-Uganda-Business-Travel-Guide.Com
Africa-Uganda-Business-Travel-Guide.Com offers unique, well-priced, custom-designed and targeted Africa Uganda advertising options that reach your customer during the pivotal trip-planning stage. This passionate, Africa Uganda-loving site is the most visited e-destination by prospective Business Travelers. It offers Africa Uganda advertisers, through the format of exclusive sponsorships, the opportunity to increase business in your sector serving the needs of Investors and Tourists to Africa.
You have the opportunity to reach people who are Traveling to Africa Uganda for purposes related to their work and are also those planning start business in Africa.
Business travel is usually about business, but it's hard to stay human if all you think about is business when you're traveling; and thats why your vaccation related services will also be seen by these busy visitors. It is always Business and Pleasure.
Business travel is a significant expense for companies of all shapes and sizes globally. Indeed, business observers cite travel costs as one of the largest expenditure areas for many companies.
Certainly, several Foreign industries rely on business travelers for their continued existence, business travelers account for more than 50 percent of airline revenues in the U.S., for example.
Statistics from US alone reveal that Direct Business Travel Spending accounted for over USD 230 Billion for the year 2010.
The Top Business Traveler Spenders for the year 2008 included;
Business Services: Over USD 60 Billion
Finance, Insurance, Real Estate: Over USD 45 Billion
Manufacturing: Over USD 30 Billion
Education & Health Care : Over USD 15 Billion
When you advertize with Africa-Uganda-Business-Travel-Guide.com therefore, your business will be found by individuals planning business trips to Uganda Africa to make sales, keep in contact with vendors, market their products or services, and keep up with industry trends via trade shows, and conventions.
Reach Africa Uganda Business Travelers Before They Visit
There are many offline ways to advertise your Commercial Bank, Insurance Company, Telecom Company, Airline , hotel, villa, restaurant, Safari Company and all other Business Travel related services. The common route is still to place ads in the numerous free, Airport Banners, glossy magazines Newspapers and brochures that Uganda visitors often pick up after arriving.
Although most Business Travelers spend more when compared with causal tourists, a significant number, almost 40%, operate on a tight budget and thus demand real value for their hard earned dollars.
The Major Sources of Travel Spending include
Food Services: USD 188.7 Billion
Public Transportation: USD 140.0 Billion
Lodging USD 136.3 Billion
Auto Transportation: USD 129.0 Billion
Recreation/Amusment: USD 83.4 Billion
Retail: USD 81.4 Billion
By the time your ad is seen at Entebbe Airport, they have probaly already made their decision regarding accommodations, rental car, restaurant, Amusment park, commercial bank, and the Insurance service provider for their business.
When you advertize with Africa Uganda Business Travel Guide .com you will be able to directly reach Business Travelers to Africa, these are realy high networth individuals, with no less than USD 1000 to spend, seeking new business opportunities in Uganda, government officials on state duties or professionals on research expeditions who are are seeking the valuable information that is on our website.
The other caliber of people who you will reach are Ugandans interested in Real Estate and other information and news about Uganda.
The last group of visitors are the Ugandans in the Diaspora who want to keep up to-date with business at home.
Africa-Uganda-Business-Travel-Guide.Com currently ranks Number 1 at all the three major search engines
Google
,
Yahoo
, and
Bing
for the Keyword
Uganda Business Travel
. We also rank among the Top results for the Keyword
Africa-Business-Travel
.
Your business will thus be exposed to our growing number of Unique targeted visitors every single day from over 130 Countries around the globe at a critical decision making point when planning that business trip to Africa.
Your business also stands to benefit from our growing list of enthusiastic E-newsletter subscribers.
Africa Uganda Sponsorship Opportunities and Rates
Africa-Uganda-Business-Travel-Guide.Com is accepting a limited number of sponsorships on an exclusive basis in each category (ex. Banks, Mobile Telecoms, villas, hotels, restaurants, Insurance).
You must truly have an excellent product or service for business Travelers to Africa.
Africa-Uganda-Business-Travel-Guide.Com will not work with a company that would result in visitors having a substandard experience during their business Trip to Africa.
Our Ad rates are based on traffic (site-wide or specific pages), value to the sponsor and ad format/size/prominence.
Contact Africa-Uganda-Business-Travel-Guide.Com by completing the form below.
Together, we can build a program that brands your business in Africa with over 300,000 page views anually and direct-response markets your product straight to your prospective clientele.
Africa Uganda Business Travel Sponsorship Form
Please fill the form below carefully, giving us as much information as possible about your business to help us structure an effective Advertising Package for you on our website.
Haven't yet found what you Want...?
If you haven't yet found what you were looking for or you need detailed information about the subject matter on this page

then...

feel free to ask our business travel consultants.