Before you buy a 2007 Iveco Trakker dumper in Uganda
by Edwin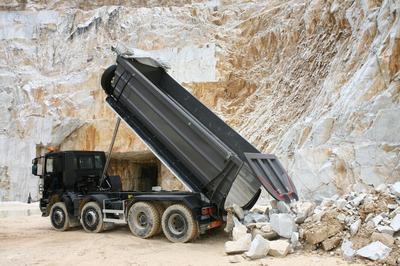 Iveco, an acronym for Industrial Vehicles Corporation, is an Italian industrial vehicle manufacturing company based in Turin, Italy, and entirely controlled by CNH Industrial Group. It designs and builds light, medium and heavy commercial vehicles, quarry/construction site vehicles, city and intercity buses and special vehicles for applications such as firefighting, off-road missions, the military and civil defense.


Before you buy a 2007 Iveco Trakker dumper in Uganda
The Iveco Trakker was designed especially for extreme off road and construction jobs being one of those memorable heavy duty trucks available on Today's market. The vehicle received its latest upgrades in 2007 when the cab's comfort was improved and the Cursor 13 engines were added. These major upgrades make it a highly comfortable and liable work force in the field in Uganda.
Click
here to buy or hire 2007 Iveco Trakker dumper and buy truck spare parts
in Uganda
Buying a foreign used 2007 Iveco Trakker dumper from a local Ugandan car bond
You can find car bonds in Uganda specifically within Kampala from which you can buy your 2007 Iveco Trakker dumper. There also some car bonds that can avail you with strong hauling trucks in Uganda such as the 2007 Iveco Trakker dumper.
However, you have to do good research in order to find a reputable car bond or dealer who will be able to provide you with the truck that will meet your needs and above all genuinely imported machinery into Uganda. You also to make sure that that the equipment has been thoroughly inspected, expertly repaired and backed by extended coverage options so that you're assured of the highest quality, productivity and availability.
You need to look out for prices and discounts. Local car bonds may not charge the same prices for the same truck. Prices of a 2007 Iveco Trakker dumper may be affected by mileage of the truck, condition of the truck, model, and year of manufacture.
A 2007 Iveco Trakker dumper in a good condition can have a price of around USD 60,000 that is 216,000,000 Ushs or above depending on your dealer. So this will also imply that you have to do thorough research and find an amicable truck dealer to sell you one that is in good condition.
Click
here to buy or hire 2007 Iveco Trakker dumper and buy truck spare parts
in Uganda
Importing a foreign Used 2007 Iveco Trakker dumper from Japan or other parts of the world
In case if you prefer to import your own 2007 Iveco Trakker dumper from say Japan, things change a bit. First it would require you to find a trusted dealer or seller in that regard, determine your specific car features and requirements, expected budget you plan to spend on buying the car and well calculated taxes to be paid to the tax authorities in order to clear 2007 Iveco Trakker dumper.
Although 2007 Iveco Trakker dumper are distributed and sold worldwide, they are mainly sold in Europe. You can get them in Britain, Germany and other countries within Europe. So in case you feel like importing one for yourself, at least those countries mentioned above should miss on your list.
It is also very important to examine the truck upon arrival to check and see if all the 2007 Iveco Trakker dumper components are included in the 2007 Iveco Trakker dumper it was shown to you before buying it.
The taxes charged by the Uganda Revenue Authority include Import Duty, Value added (VAT), Withholding Tax, Environmental Levy, Infrastructure Levy, and Registration Fees basing on the CIF of the 2007 Iveco Trakker dumper.
On arrival to Kampala, Uganda, you will have to clear the taxes at The Uganda Revenue Authority (URA), apply and pay for a number plate and then the third party license.
Click
here to buy or hire 2007 Iveco Trakker dumper and buy truck spare parts
in Uganda
General 2007 Iveco Trakker dumper reviews for Uganda
As you might expect, that 371 mm of ground clearance means entering and exiting this vehicle can be considered a small adventure. Thankfully, the Trakker was fitted with a helpful set of ergonomic steps to make ingress and egress less intimidating. However, it's still a serious clamber up into the cabin.
Climb inside and you'll find a lot of resemblances with the Stralis. Luckily this is not a bad thing, as we loved the ergonomy of its serene sibling. The materials and trim are robust and we also like the overall ergonomy of the cabin. Even if the Trakker doesn't feature the practical wrap around dash of the Renault Premium, most of the controls and switches are still within easy reach.
The Active Day cab is pretty roomy and there's plenty of storage space behind both seats. There are also more cubby holes above the windscreen. Passenger room is rather extravagant, with front seat room more than ample for putting two or even three passengers up front with the optional middle seat available.
We're also happy to find that the Trakker has also borrowed those sporty designed seats from the Stralis. They have a wide range of adjustments and offer a great support making you feel relaxed even after a full day spent behind the truck's steering wheel. The high driving position and the flat nose gives you a great road visibility. Moreover, we also like the positioning and lens size of all the rear view and kerbside mirrors.
Looking at ride and handling, steel parabolic and multileaf road springs are carry over as is the light duty on/off road air suspension used on 6x4 and 8x4 models. A new air suspension system for heavier duty off road applications is also available in combination with the Iveco hub-reduction axle bogie for 6x4 and 8x4 applications. Suspension anti-roll stabilisers are available to suit a wide range of centre of mass heights to ensure a high degree of vehicle stability even for arduous off-road conditions.
Thanks to these configurations, which are derived from on road vehicles, the Trakker's ride is pretty good and absorbs most of the bumps without too much drama. Moreover, a pneumatic suspension is also available for the long-cab AT tractors.
The cab over axle configuration gives it a great steering which moves those big wheels almost effortless and also gives you a decent road feedback. It's worth to be mentioned that the power assisted steering has a great lock for a rigid truck.
Click
here to buy or hire 2007 Iveco Trakker dumper and buy truck spare parts
in Uganda
Our Verdict
The previous generation Trakker was already a reliable and heavy duty truck, but the new model moves this heritage further with a lot of useful upgrades. Even if it's not at the same level with Mercedes or Renault, the Italian truck is not far behind and is still solidly built while its robust chassis and suspension are able to go head to head with the most demanding conditions.
The Trakker range is also very wide and will be easy to find a vehicle that is the best suited for your needs. Moreover, the Cursor range of engines are among the most efficient units in the segment, and this is one of the most important strengths of the Trakker as the construction companies often have to transport large quantities of materials and this can be an economical nightmare.