Buy-Import-Export Premium Grade UGANDA VANILLA BEANS                           Buy-Import-Export Un-Refined Raw SHEA BUTTER 
Goat Meat Recipes 
Are you at your home wondering how to cook some tasty goat meat stew , or you're visiting Uganda have no clue what ingredients to include in your next goat barbeque or you're a catering student searching for online recipes of on how to cook goat meat the traditional way in Uganda?  If this describes you, then take time to review this Goat meat Cooking for some answers...!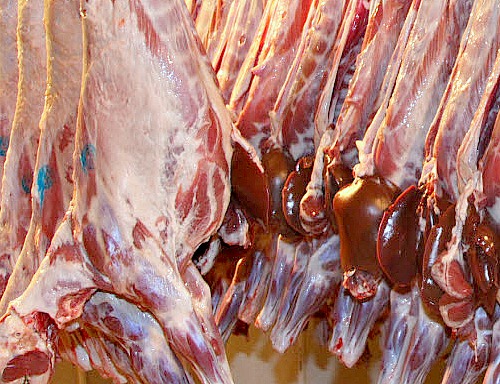 Goat meat or goat's meat ( Enyama Y'embuzi in Luganda) is the meat of the domestic goat (Capra aegagrus hircus). It is often called Chevon or mutton when the meat comes from adults, and Cabrito, Capretto, or kid when from young animals.
While "goat" is usually the name for the meat found in common parlance, producers and marketers may prefer to use the French-derived word Chevon (from chèvre). 
Goat meat is savory and less sweet than beef but slightly sweeter than lamb. It can be prepared in a variety of ways, such as being stewed, curried, baked, grilled, barbecued, minced, canned, fried, or made into sausage. Goat jerky is also another popular variety.
In Okinawa (Japan), goat meat is served raw in thin slices as yagisashi. In Indian subcontinent, the rice dish mutton biryani uses goat meat as a primary ingredient to produce a rich taste.
"Curry goat" is a common traditional Indo-Caribbean dish. In West Bengal, traditional meat dishes like kosha mangsho and rezala are prepared using meat from a "Khashi", a castrated goat with a meat that has richer taste and a milder, less gamey flavor.
What you will Find in this Food Guide 
We have included some common Goat meat recipes in Uganda for your reference using local ingredients; you will find Goat Stew recipes, Luwombo recipes and Barbeque recipes. We have included a variety of cooking methods to suite your available resources in terms of time and ingredients. 
Goat Stew Recipes Common in Uganda 
Goat stew is a combination of solid Goat meat and ingredients that have been cooked in liquid and served in the resultant gravy.
Goat Meat Stew Cooking Method (1) one 
Goat Meat Stew Cooking Method (2) two
Goat Meat Stew Cooking Method (3) three
Goat Meat Luwombo Recipes Common in Uganda  

Goat meat cooked/Steamed in a banana leaf, the Luwombo. 
Goat Meat Stew Cooking METHOD 4 (A): Traditional use of Luwombo leaf /Goat meat in Luwombo
Goat Meat Stew Cooking METHOD 4 (B): Traditional use of Luwombo leaf /Goat meat in Luwombo
Goat Meat BARBECUE Recipes Common in Uganda

Barbecue (also barbeque, BBQ and barby/barbies) is a cooking method and apparatus. Barbecuing is usually done in an outdoor environment by smoking the meat over wood or charcoal. Restaurant barbecue may be cooked in large brick or metal ovens specifically designed for that purpose.
Goat Meat BARBECUE Cooking METHOD 5 (A):  Traditional Roasted Goat Meat (Enyama Enjokye/Muchomo)
Goat Meat BARBECUE Cooking METHOD 5 (B):  Classic Roasted/Grilled Goat Meat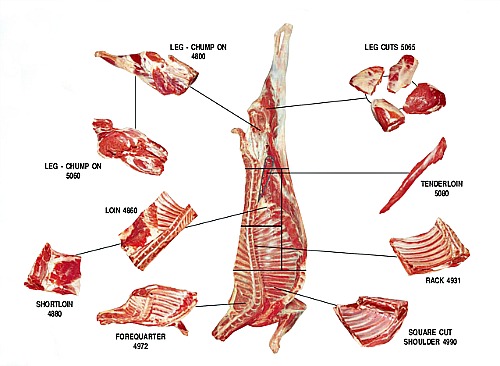 Goats Stew Recipe Ingredients 
Add:
Goat Meat - 1kg
Tomatoes-   5 big ones 
Onions -      2 big ones 
Garlic -     4 clones
Coatmill  -  2 springs
Royco/spice -        2 table spoons
Arrow root – 2 table spoons
Carrot-           1 big one 
Green pepper – 1 Big one 
Stock  Cube -    4 cubes
Salt to taste
Cooking oil - 4 teaspoons , this one is optional
Have a Great Uganda FOOD Recipe?
Do you have a great Recipe or Question about Uganda Cuisine? Share it!




Uganda FOOD GUIDE News, Recipes & FAQ
Click below to see Recipes from other visitors to this African Food Guide and Answers to Frequently Asked Question about Food in Uganda...

Haven't yet found what you Want...?
If you haven't yet found what you were looking for or you need detailed information about the subject matter on this page

then...

feel free to ask our business travel consultants.