Before you buy a Nissan Note in Uganda
by edwin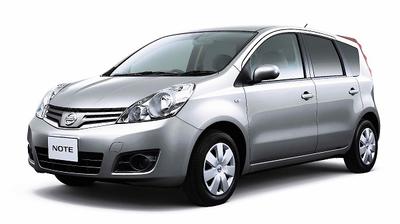 Nissan Note in Uganda
The Nissan Note is a mini multi-purpose vehicle (MPV) produced by the Japanese manufacturer Nissan since 2004.


Before you buy a Nissan Note in Uganda
The Nissan Note is a 5-door hatchback that is perfect for the entire family. It features ample seating room that can easily be converted to cargo space, thanks to the folding rear seats. It is available with range of efficient four-cylinder engines as well as manual or CVT transmissions.
The note is low cost and economical. This means it is easy to maintain.
Click
here to buy a Nissan Note
in Uganda
Buying a Nissan Note from a Ugandan car bond
If you opt to buy Nissan Note from the a car bond in and around Kampala, then things could be a little bit more simpler for you because you will not have to face all the lengthy processes and journeys to the port to own the car.
Here most of the work has already been done for you. Most taxes have been cleared. All you have to do is simply pay for the car from the car bond and drive home.
However, you can also find that some cars have only cleared the CIF fees only. So it would mean that if you want a Nissan Note then you will have to clear the rest of the taxes.
You can find the CIF of the Nissan Note (that is from Japan to Kampala) to be around $ 2,000. However, the cost of the CIF can change due to year of manufacture, condition of the car, mileage and the dealer.
In general, Nissan Note can cost you around UGX 19,000,000.
Click
here to buy a Nissan Note
in Uganda
Importing a foreign used Nissan Note from Japan
Now this is different from buying from car from the car bond here in Kampala. Some people prefer to import their own cars directly from Japan.
This means all the costs are going to be met by you the owner of the car right from say Japan to Mombasa up to Uganda.
Here one needs to determine the cost of the car while still in Japan from which the Cost, Insurance and Freight (CIF) are calculated.
After that, arrangements are made to ship the car to Kampala, Uganda. After arriving in Kampala, then the required taxes have to be cleared.
The taxes charged by the Uganda Revenue Authority include Import Duty, Value added (VAT), Withholding Tax, Environmental Levy, Infrastructure Levy, and Registration Fees. When all this is done, then you are free to drive home in you Nissan Note.
Click
here to buy a Nissan Note
in Uganda
General Nissan Note review for Uganda
The Nissan Note is a modern-looking, well-built small car that's a little larger than a conventional super-mini but the benefits of this come in the exceptional space efficiency and flexibility of its well planned interior.
It's a match for many larger family hatchbacks for passenger space and luggage space, making it a front-runner for those seeking maximum practicality for the money.
When we get to the interior, design and technology, the Note boasts an easy to use interior design and some impressive technology for the sector, although drab colour schemes and cheap plastics let it down.
About the practicality, comfort and boot space, the Nissan Note is an extremely practical and space-efficient car: its usability and Tardis-like room is one of its key selling points.
Leg room, head room & passenger space, here is where the Note excels – it's an extremely spacious supermini-sized car all round, for both front and rear seat passengers. Those in the front sit high, albeit on slightly flat and undernourished seats; the Note feels confident from behind the wheel as a result, with more big-car character than most superminis and supermini MPVs.
Click
here to buy a Nissan Note
in Uganda
Common Problems Owners of Nissan Note face while in Uganda
We don't have a lot of complaints on file for the Nissan Note. It's either not very popular ... or it's very, very good.
The 2013 Nissan Note has the most overall complaints, & the most-reported problem is with the 2011 Note for drive train noises.
Other alternatives available in Uganda similar to the Nissan Note
More recently, the Note has faced unexpected competition from a relatively new class of car, the supermini crossover.
Models such as the Renault Captur, Peugeot 2008, Hyundai ix20 and Kia Venga all count as indirect rivals to the Note – as indeed does Nissan's strongly-selling Juke.
We also have the Toyota spacio, Raum, Nadia, Ipsum, Gia among others.
Click
here to buy a Nissan Note
in Uganda
My Conclusion about this Ugandan Car
A strong safety score, aided by some standout safety technology, is pegged back by more average reliability results. The Note is worth a shoot!