Before you buy a NISSAN SKYLINE in Uganda
by edwin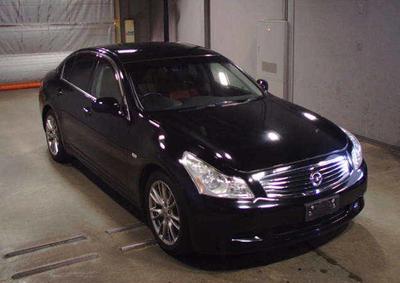 NISSAN SKYLINE in Uganda
The Nissan Skyline is a line of compact cars, sports cars and compact executive cars originally produced by the Prince Motor Company starting in 1957, and then by Nissan after the two companies merged in 1966.

After the merger, the Skyline and its larger counterpart, the Nissan Gloria, were sold in Japan at dealership sales channels called Nissan Prince Shop.


Before you buy a Nissan Skyline in Uganda
Nissan has manufactured a wide range of cars, vans and trucks and are well known throughout the world.
The company has given many extraordinary sports cars including the Datsun Fairlady Roadsters, the sports coupe GT-R and the Z-car, also known as Fairlady Z.
The company has also produced commercial vehicles such as Caravan and Vanette vans, which are getting increasingly popular in the second hand export market.
The Nissan skyline is one of the prestigious luxury cars we have in Uganda. Though Nissan skyline are few compared to their counterparts in Toyota, its design and performance standard out on its own.
Click
here to buy a Nissan skyline
in Uganda
Buying a Nissan Skyline from a Ugandan car bond
Just in case you want to buy a foreign used Nissan skyline from Japan you may have to pay averagely about UGX 25,000,000 or even more depending on the condition of the car, model, car dealer you use and year of manufacture. However, the quoted price typically does not include Freight to Mombasa port and transportation from Mombasa port to Uganda.
Additionally, it excludes taxes charged by the Uganda Revenue Authority which include Import Duty, Value added (VAT), Withholding Tax, Environmental Levy, Infrastructure Levy, and Registration Fees.
These costs may end up increasing your final cost of Nissan skyline. For example a 2008 Nissan skyline costing around $ 4,235 will have a CIF of $ 5,645 (UGX 19,479,653) plus all the taxes (UGX 18,731,687) making the final cost of UGX 38,211,340.
Click
here to buy a Nissan skyline
in Uganda
Common problems owners of Nissan Skyline encounter while in Uganda
Apart from the common and minor problems like suspension bushes, shock absorbers, the Nissan skyline does not have many reported complaints.
However, the 1992 Nissan Skyline has the most overall complaints, & the most-reported problem is also with the 1992 Skyline for car shudders & cuts out intermittently.
Click
here to buy a Nissan skyline
in Uganda
Other alternatives available in Uganda similar to the Nissan skyline
We have the Audi RS4 and S4, BMW E46 M3, Nissan Fuga, Toyota Mark X
Briefly about the interior of a Nissan skyline
Featuring four seats and a decent trunk, the Nissan Skyline GT-R is actually one of the few top-performers that are quite useful in everyday driving.
The interior is simple, but tastefully styled, with all controls in easy reach. Even up to speeds in excess of 75 mph the cabin stays remarkably quiet and, apart from the bucket seats, could easily be mistaken for that of a luxury coupe.
Even passive safety is paid tribute to with standard driver's and passenger's airbags, as well as optional side-airbags.
Click
here to buy a Nissan skyline
in Uganda
My last take about this Ugandan Car
Just go grab yourself this Japanese Nissan car before all the good ones are gone forever.