Before you buy a taken motorbike in Uganda
by Edwin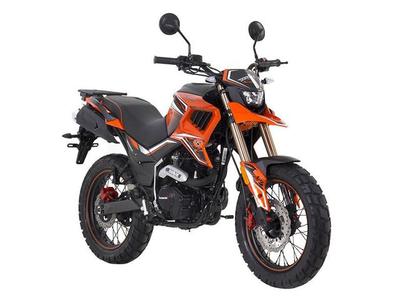 The taken motorbike has of late become popular for personal transport, partly due to being more affordable, easy to operate and convenient to park and affordability. Licensing requirements for a takken is easier and cheaper than for cars in Uganda, and insurance is usually cheaper as well.


Before you buy a taken motorbike in Uganda
Tekken motorbike is in the range of sports bikes commonly bought by people who have the feel of sports bikes. The taken has of late hit the streets in Uganda basically due to its design and affordability.
Click
here to buy, hire a taken motorbike or taken motorbike spare parts and servicing
in Uganda
Buying foreign used or new taken motorbike from a local dealer in Uganda
Since Ugandans are picking interest in these takken motorbikes of late, a number of dealers have decided to import them into the country.
You will have a good budget to buy yourself a new taken motorbike. A brand new takken will cost you around 14 million Uganda shillings.
However, out of luck you can find a locally used Takken up for sell. This is very hard though. It can take you ages to come across one being sold as a second hand or locally used. On this note, it is highly advised to buy a new one instead of the locally used since we have them imported brand new into Uganda and payment options are very conducive to low income earners.
General Takken motorbike Technical Specifications and features for Uganda
Technical Specifications
Engine and Transmission
Engine Type: RE250
Displacement (cc): 223
Engine Model Name: 169FML
Carburator Model Name and Specification
PZ30、Main Jet105#、Idle Jet30#
Bore x Stroke (mm) 69x62.2
Max.Power: 12.5/7500
Max. Torque: 17/6000
Compression Ratio: 8.6:1
Fuel System Carburetor, Fuel Tank, Fuel Cock
Fuel Control: Plunger Type Carburetor
Ignition: C.D.I
Starter: Kick & Electric (Self)
Lubrication System: Pressure Splash
Cooling System: Oil Cool
Gearbox
Primary 3.33 1st Gear 2.909 2nd Gear 1.867 3rd Gear 1.389 4th Gear 1.15 5th Gear 0.95
Transmission Type Final Drive: 520 Chain Driving Sprocket 16T Driven Sprocket 46T
Clutch Type: Oil-Immersed 6 Plate
Physical Measures
Dry Weight (Kgs) 132
Seat Height (mm) 820
Overall Height (mm) 1180
Overall Length (mm) 2100
Overall Width (mm) 860
Wheelbase (mm) 1370
Ground Clearance (mm) 260
Chassis and Dimensions
Frame Type Cross tour
Front Suspension
Hydraulic Spring Shock Absorber, Total Length 845 mm, Loading Capacity (Single Shock) 89kg, Compression Stroke 115mm,
Rear Suspension
Build-In Airbag Total Length 375 Compression Stroke 47mm Loading Capacity 150 kg
Fr. Wheel Size 2.50 x 17
Rr. Wheel Size 110/90-17
Fr. Brakes Disc Brake
Rr. Brakes Disc Brake
Speed and Acceleration
Power / Weight Ratio 12.5\132
Top Speed (km/h) 106
Other Specifications
Max. Load age (kg) 150Kg
Fuel Capacity (L) 13L
Economical Consumption of Fuel 354g
Battery Type 7A
CBU Packing Carton Size "1830*490*880mm"
For more of these specifications and features please contact us.
Alternatives of Tekken motorbike in Uganda
We have a number of alternatives you can consider while in Uganda and some of the most prominent ones include the Yamaha and Suzuki sports bikes.
Click
here to buy, hire a Tekken motorbike or Tekken motorbike spare parts and servicing
in Uganda
Availability of the Tekken motorbike spare parts in Uganda
Spare parts of this Tekken motorbike are readily available and imported brand new into Uganda. So, we are sure you won't find major issues of spares plus they are affordable.
However you should fail to find what you need for a particular Tekken motorbike model, please don't hesitate to contact us for assistance in that regard.
Reasons why people buy the Tekken motorbike in Uganda
Most of the people who buy Takken motorbike are those who are interested in getting to work within the shortest time possible, want to spend low on fuel and beat traffic jam in peak hours.

Our Conclusion
The Takken motorbike is a very reliable bike to ride around town especially through the stiff jam of Kampala. It's easy to park, fuel efficient, strong enough to climb up the steep hills to mention but a few. So, if you are that person who wants to beat traffic jam or go upcountry in ragged terrain on a motorbike? Then the Takken motorbike may just be what you need.

Click here to buy, hire a Takken motorbike Takken motorbike parts and servicing in Uganda