KIDEPO VALLEY NATIONAL PARK
Plan a tourism Safari to Kidepo National Park if you're planning to visit northern Uganda on your business trip or vacation.
On this page we share with you information that can help you plan memorable safari to Kidepo; a park with a strong wilderness atmosphere, rugged mountains and unique dry-country species which you will not find elsewhere in Uganda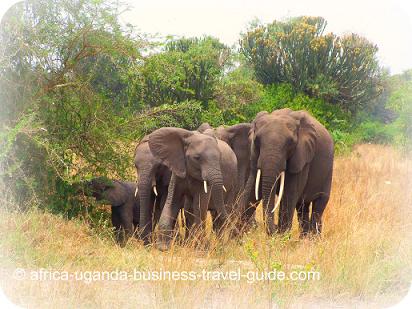 You will find information about:
Although you will find Kidepo in a very remote place within Northern Uganda, the park is a miniature Heaven in the wild!
Kidepo National park lies in the far north eastern Ugandan corner bordering with Kenya & Sudan.
The park covers an area of 1,442Km sq and consists of sensational mountain and savannah landscapes.
Even though Kidepo not always visited by tourists because of its remoteness and difficulty in getting there, the park remains one of the most alluring tourist destinations in the country.
Kidepo has a strong wilderness atmosphere, rugged mountain scenery providing refuge to a long list of dry-country species not found elsewhere in the country, including cheetah and greater kudu, while its perennial waters attract large numbers of elephant and thousand-strong buffalo herds, especially during the dry season. Therefore don't miss this place when you are northern Uganda.
The highest mountainous point in the park is Mount Morungole which is 2,750m on the southern border while Mount Lutoke which is slightly higher lies just within the Sudanese border. This mountainous terrain is broken by the Narus Valley in the southwest and Kidepo valley in the northeast.
Kidepo protects one of the most existing faunas in the country .Therefore game viewing can be excellent and you will have the opportunity to see a variety of birds, butterflies, 5 species of mammals including the local patas monkey predators like lions, leopard, cheetah, caracal, side stripped jackal, spotted hyena etc.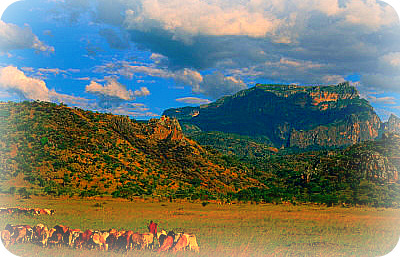 Most tourists who want to visit this park can do a fly-in safari from Kampala & this can be arranged through most of the local tour operators through Kampala Aero club if you want to have private transport.
You can also use the scheduled flight provided by Eagle Air which flies there thrice a week & it is cheaper than private charter plane.
Game viewing at Kidepo
Kidepo is proud to be harboring diverse of animal species than other parks.
The unique carnivore species including:
The bat eared fox,
Aardwolf,
caracal,
Cheetah,
Lions,
Jackal,
Other wild life around include:
Elephants,
Bush duiker,
Eland,
Bush buck,
Bush pig,
Kavirondo bush baby,
Buffalo,
Giraffes,
Burch ell's zebra,
Warthog, duskier,
Defassa water buck,
Bohor,
Reed buck,
Jackson's hartebeest and
Oribi.
Birding at Kidepo National Park
You will find Kidepo with extensive avifauna.
Kidepo has bird checklist with 463 confirmed species & 26 unconfirmed species and is second only to Queen Elizabeth National Park.
The birds in this national park are so Unique that more than 60 listed bird species have not been recorded in any other Uganda national park.
Some of the peculiar to Kidepo alone include:
The Egyptian vulture,
Pygmy falcon,
Verreaux's eagle,
The red billed,
The yellow-billed and
Jackson's hornbill.
The other bird you will find in this park is giant Abyssinian ground hornbill.
Not to forget the Kori bustard and the Ostrich which thrive in arid areas.
The Kanangorok Hot Springs
While visiting Kidepo, you can also visit the Kanangorok Hot Springs which are located around 11 km from kidepo river valley.
Hiking at Kidepo Valley
Kidepo is surrounded by mountainous terrain presents you terrific hiking grounds.
You can always go hiking on the Lamoj Mountains just a few kilometers from the National park headquarters.
You may opt to stay at
The Apoka Lodge which is an up market type of accommodation if your wallet is heavy,
or could decide to stay at the Apoka Rest Camp which is a budget type of accommodation.
There is also the Kakine Campsite for those who enjoy camping.
Return from Kidepo Valley National Park to the Uganda Tourism business Guide
Home