Buy-Import-Export Premium Grade UGANDA VANILLA BEANS                           Buy-Import-Export Un-Refined Raw SHEA BUTTER 
Beekeeping Honey Containers you can use in Uganda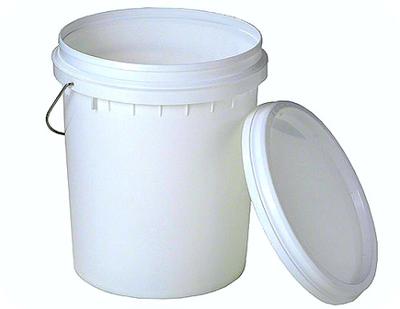 Honey Bucket to use in Uganda
Air-tight buckets
They should be white or yellow in colour and of food grade material of capacity not more than 25kgs for ease of transportation.
Food grade honey drums
The drum must be made of stainless steel, air-tight and rested on wooden pallets.
Honey settling Tank
There are 2 types; food grade plastic tanks and stainless steel tanks. They vary in capacity from
25, 50, 100, 200 and then 400kgs. It has a cover and a spout with a convex bottom inside. Some come with inbuilt honey strainer while others come with separate double strainers.
Click Here to
Buy/Sell Hive products and Beekeeping Equipment
.
More Honey processing Equipment...
Bee house
Honey Centrifuge Extractor, Press & straining cloth
Honey Refractometer & Weighing Scales
Join in and write your own page! It's easy to do. How? Simply click here to return to Uganda Honey Beekeeping Guides & Updates.
Haven't yet found what you Want...?
If you haven't yet found what you were looking for or you need detailed information about the subject matter on this page

then...

feel free to ask our business travel consultants.