UGANDA HOTELS BOOKING GUIDE
Imperial Resort Beach Hotel
When planning your Business travels to Africa, book into Imperial Resort Beach Hotel if you desire a 5 star Hotel experience along the shores of Lake Victoria.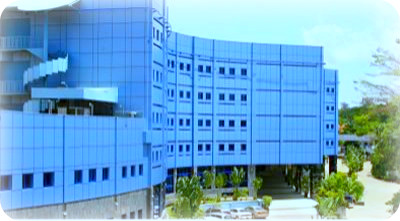 Imperial Resort Beach can make a perfect place for your Business planning retreat.
This Uganda Hotel is also part of the famous Imperial Group of Hotels.
In this section of the Uganda Hotels Booking Guide you will find tips and information to help you evaluate whether Imperial Resort Beach Hotel is the perfect Hotel Booking for your business travel needs in Africa.
You will find information about:
Where to find Imperial Resort Beach Hotel
Imperial Resort Beach Hotel located in Entebbe on 27 acres of landscaped gardens along the shores of Lake Victoria.
You will need only 7 minutes to drive from Entebbe International Airport to Imperial Resort.
Imperial resort is about 30 minutes away from Kampala, Uganda's capital and main business district.
A part from being strategically located along the shores lake victoria, this Uganda hotel is also in close proximity with some interesting Uganda tourism sites, including:
Entebbe Botanical Gardens and
The Uganda Wildlife Education Center
Follow this link to locate Imperial Resort Beach on the Uganda Hotels Search Map.
Accommodation at Imperial Resort Beach
Imperial Resort has 181 rooms and all are furnished to the latest standards and decor to meet various individual tastes and requirements.
In the table below we summarise for you the different types of rooms you will find at this Uganda Hotel and estamates of the room rates for each type of room.
| | | | |
| --- | --- | --- | --- |
| No. Of  Rooms | Type of Rooms | Single  Rates | Double Rates |
| 32 | Deluxe Rooms | USD 150 | USD 180 |
| 89 | Club Rooms | USD 200 | USD 250 |
| 54 | Executive Suites | USD 250 | USD 300 |
| 5 | Junior Suites   | USD 450 | USD 550 |
| 1 | Presidential Suite | USD 750 | USD 850 |
The Imperial Resort charges are subject to 18% VAT.
Acceptable means of Payment at this Hotel include Major Credit Cards like:
Visa Card
Master Card and
American Express.
You will have a 5% surcharge on all your Credit Card payments to this Uganda Hotel.
Compare Imperial Resort Beach room rates with other Hotels in Uganda.
If you've liked the Imperial Resort Beach room rates, you can Reserve your room in this Uganda Hotel from here
What you will find in your Hotel Room at Imperial Resort Beach
Elegant furnishing
Bath tubs and stand up showers
A Direct dial telephone
Wireless Internet access
24 hours Satellite T.V.
In- room electronic safe
A Minibar
Central air-conditioning
Work desks
Daily Newspapers
Other Amenities at Imperial Resort
Extensive conference and banquet facilities.
24 hours restaurants & bar
Amphi theatre.
1 Km private beach stretch on Lake Victoria.
Swimming pool.
Health club.
Scheduled Airport Transfer shuttles, for which we charge US $10 per person per trip.
Imperial Resort Beach Resturants
Victoria Restaurant
Victoria Restaurant is the only 24 hour café in Entebbe and has a spectacular view of Lake Victoria.
At Victoria Restaurant you will find theme lunches like International, oriental, African, Carvery, and Trip down the victoria (white meat)and extensive a la'carte menu.)
Pizzeria Restaurant
Pizzeria opens its doors seven days a week between 12.00pm and 11pm.
At Pizzeria Restaurant you will find a variety of pizzas and you will be served the Imperial Resort Beach swimming pool.
Breezers Restaurant
Breezers is the Indian and Chinese restaurant at Imperial Resort Beach Hotel.
You will find this Uganda Restaurant on the lustrous gardens along the shores of Lake Victoria.
Breezers Restaurant operates from 12.00pm till 11pm daily.
Residents Pub
The Residents Pub opens from 3 pm to mid night.
Here you will be served with all sorts of drinks.
Mango Bar
The Mango Bar has a spectacular view of the gardens and Lake Victoria.
Carnivore restaurant
Carnivore restaurant is situated in the Resort Beach hotel gardens and this is where you can also enjoy Barbeque!
Imperial Resort conference and banqueting facilities
At Imperial Resort Beach Hotel you will find several banquette and conference halls capable of hositing
Executive meetings,
Business meetings,
Award galas,
Wedding receptions and
And any of your memorable events.
The Ziba Conference Centre has a 1000 seat capacity and is equipped with six hi-tech screens descending from every corner of the ceiling, with a follow-on camera and a cordless digital sound system fitted with hi-tech lights which operate on remote control inclusive a state-of-the-art interpretation system.
This Uganda Hotel has nine conference halls each with a sitting capacity of 10 - 250 people.
The halls are fully air-conditioned and equipped with top of the range conference facilities.
The Imperial Resort Beach amphitheatre has an impressive architectural design and offers excellent movie viewing on mega screen with a Dolby Digital Pro-Logic Surround system.
Relaxation at Imperial Resort Beach
Imperial Resort Beach has a spacious swimming pool, and an excellent health club with; Sauna , steam bath , massage, squash courts, and a gym for that healthy work out.
Imperial Resort Beach Hotel Reviews
Have you ever enjoyed the services of Imperial Resort Beach Hotel at any one time during your Business travels to Africa...?
If you've enjoyed an outing along the shores of Lake Victoria at Imperial Resort Beach
You've enjoyed a Business planning retreat at the Hotel
You've had a memorable corporate dinner at Imperial Resort or
You've stayed in the Hotel and tested a variety of the 5 star Resort Beach Hotel services...!
In this Uganda Hotels, Booking Guide we give you the chance to tell your story...
Return from Imperial Resort Beach Hotel Booking Guide to The Uganda Hotels Directory.
You can also Book into Imperial Resort from Here