UGANDA HOTELS BOOKING GUIDE
Imperial Botanical Beach Hotel
When planning your Business trip to Africa, plan to book into Imperial Botanical Beach Hotel if you're seeking a moderately priced luxurious Hotel along the shores of Lake Victoria.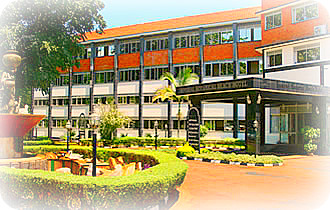 Imperial Botanical Beach can make an interesting venue for your executive corporate retreat, family reunion, or international conference.
This Uganda Hotel is also among the classy Imperial Group of Hotels.
Imperial Botanical Beach Hotel has played host to two Presidents of the United States of America (USA).
In 1998 Imperial Botanical Beach hosted President Bill Clinton and in 2003 the hotel hosted President George W Bush.
In this section of the Uganda Hotels Booking Guide you will find tips and information to help you evaluate whether Imperial Botanical Beach Hotel is the perfect Hotel Booking for your business travel needs in Africa.
You will find information about:
Where to find Imperial Botanical Beach Hotel
Imperial Botanical Beach is located in Entebbe Town and it will take you about 5 minutes to get there from Entebbe International Airport.
From Imperial Botanical Beach you will take about 30 minutes to reach Kampala by road.
You could however take a little longer to reach Kampala during the rush morning hours between 8:00am and 9:30am.
When at Imperial Botanical Beach, you can easily walk to Entebbe town and access banking facilities and shopping malls.
You can open this link to locate Imperial Botanical Hotel on the Uganda Hotels Search Map.
Hotel accommodation and room rates
Imperial Botanical Beach hotel has a total of 122 luxurious rooms and suites.
The Hotel rooms are all air conditioned and well eqquiped.
In the table below we summarise for you the different types of rooms you will find at this Uganda Hotel and estamates of the room rates for each type of room.
| | | | |
| --- | --- | --- | --- |
| No. Of  Rooms | Type of Rooms | Single  Rates | Double Rates |
| 99 | Deluxe Rooms | USD 100 | USD 120 |
| 12 | Deluxe Twin Rooms | USD 140 | USD 160 |
| 3 | Executive Suites | USD 250 | USD 300 |
| 3 | Presidential  Suites  | USD 350 | USD 400 |
| 1 | Clinton  Suite | USD 450 | USD 550 |
The Imperial Botanical Beach charges are subject to 18% VAT.
Acceptable means of Payment at this Hotel include Major Credit Cards like:
Visa Card
Master Card and
American Express.
You will have a 5% surcharge on all your Credit Card payments to this Uganda Hotel.
Compare Imperial Botanical Beach room rates with other Hotels in Uganda.
If you've liked the Imperial Botanical Beach room rates, you can Reserve your room in this Uganda Hotel from here
What you will find in your Hotel Room
Elegant furnishing
Direct dial telephone
24-hour dedicated internet access
In- room electronic safe and mini bar
Central air- conditioning
Work desks
Video and Satellite T.V.
A Long bath and
High speed data link if you're in one of the guest rooms
Other Amenities at Imperial Botanical Beach
Modern well- equipped Conference facilities
Swimming Pool
Saunas
Large secure car parking
Doctor on 24 hr call
Scheduled Airport Transfer shuttles, for which you will be charged USD 10 per person per trip.
Imperial Botanical Beach Resturants
Mount Elgon's Dining
Mount Elgon's is a grand and splendid dining room where you will find multi-cuisine specialities.
You will find international, oriental and local cuisine, and you could be suprised to find your favorite dish.
Imperial Botanical conference and banqueting facilities
Imperial Botanical Beach is thought to have the finest convention centre in Uganda and this Uganda Hotel is a global landmark offering technologically advanced conference facilities overlooking the Lake Victoria.
Imperial Botanical Beach will comfortably accommodate your Corporate or family function hosting between 300 to 1000 guests.
At this Uganda Hotel you can be offered a complete conference package including:
Special buffet menus,
A fully organised outdoor catering service,
Outings,
syndicate rooms and
Audio visual equipment.
Relaxation at Imperial Botanical Beach
Imperial Botanical Beach can also make a nice spot to escape and relax your mind along the shores of Lake Victoria.
You will find Imperial Botanical Beach with modern health and recreational facilities including:
A modern swimming pool,
Saunas,
Jacuzzi's,
Steam and
spa baths.
And if you want to keep fit in shape, you will find a modern gym with experienced trainers.
Imperial Botanical Beach Hotel Reviews
Have you ever enjoyed the services of Imperial Botanical Beach Hotel at any one time during your Business travels to Africa...?
If you've enjoyed an outing along the shores of Lake Victoria at Imperial Botanical Beach
You've enjoyed a Business strategic planning retreat at the Hotel
You've had a memorable corporate dinner at Imperial Resort or
You've stayed in the Hotel and enjoyed a variety of Imperial Botanical Hotel services...!
In this Uganda Hotels, Booking Guide we give you the chance to tell your story...
Return from Imperial Botanical Hotel Booking Guide to The Uganda Hotels Directory.
You can also Book into Imperial Botanical Hotel from Here