Cargo Transport from Mombasa, KE to Kampala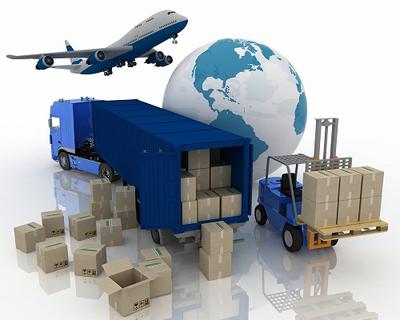 Uganda Shipping , Handling and Transportation Services
Question: My business will be importing medical products into Uganda. My sources will only ship to Mombasa, Kenya. What shipping methods are available, say for a 20-ft cargo container, to get it the rest of the way to Kampala?



Answer: A 20ft container would cost you not more than USD3500 for transportation on a Truck from Mombasa Kenya to Kampala in Uganda. The price would be less if you can secure the railway transport, they would probably not charge you more than USD3000 for a 20ft container depending on the weight. But you need to know schedule of the train to avoid you're goods delaying in transit. This cost excludes clearing charges and taxes.

You may contact us here if you want us to assist you clear and transport your container from Mombasa to Kampala.


About Clearing and Forwarding in East Africa
There is a very thin line dividing the work of a clearing Agent and that of a freight forwarder. The simple reason is that one party has to get business from the other.
This means that for the sustainability and profitability of some companies, we find Freight Forwarding Firms housing own clearing agents.
So, who is a freight forwarder?
Typically a Freight forwarder will have clientele from the various exporters and importers.
A well capitalized freight forwarder would normally have the ability/facility to storage the cargo belonging to the clients at an own warehouse
Your Freight forwarder should be able to arrange the distribution or "forwarding" of your cargo as per your instructions. This could be a regular routing or various routings
Your Freight Forwarder should be able negotiate freight rates with the shipping line to cover your interests
Book your cargo with the shipping line as per your requirements
Prepare bills of lading and associated shipping/negotiating documentation (F178, Certificate of Origin, etc)
Issue own approved house bill of lading as applicable
MAY do customs if has in-house Clearing Agents or MAY NOT do Customs Clearance
May or may not be accredited to customs, port etc and cannot do customs clearance if not accredited
Click here to find a reliable Freight Forwarder for your goods in East Africa/Mombasa Sea Port/Dar es saalam Sea Port
And who should we call a Clearing Agent?
Typically your Clearing agent will take care of the customs/Tax clearance aspect of your Import/Export business.
A good Clearing Agent should be a company accredited with the local customs authorities like Uganda Revenue Authority, border agencies, or port authorities.
Your Clearing agent is the one to arrange and pass your tax documentation at customs once goods arrive at the warehouse
Can also arrange for customs inspections if your goods must be subjected to it before being cleared
Your Clearing agent is the one to check and process Duty and VAT payments for your goods as need arises.
Where applicable, your clearing agent can apply for any tax refunds refunds
Unless your clearing agent is also acting/registered as Freight Forwarder, he cannot issue own bills of lading
Contact us to appoint a registered Clearing Agent for your goods in transit to Uganda.
Useful articles about shipping to and from Uganda
Outrage as Kenya Port Authority Increases Cargo Handling Tariffs.
Uganda acquires container freight station at Mombasa.
About Inland Trucking from Mombasa Kenya to Uganda
Freight Forwarders Get Training Funds
Rift Valley Railways in Steel Cargo Transport deal with Roofings Uganda
Etihad Airways launches weekly Cargo flights between Abu Dhabi and Entebbe Airport, Uganda