Buy-Import-Export Premium Grade UGANDA VANILLA BEANS                           Buy-Import-Export Un-Refined Raw SHEA BUTTER 
Zain Uganda a Telecom Operator Re-brands to Airtel Uganda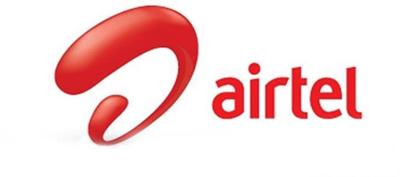 Today I received a service message from my mobile phone operator informing me that Airtel had arrived and I was being requested to switch off my phone and bid farewell to Zain UG, my former mobile phone service provider, and to switch on my phone again to welcome Airtel UG.

This message has come hardly 3 years when I received a similar message to welcome Zain Uganda and to say bye to my original mobile service provider Celtel Uganda.

The business question then is, why the gimmick?


Telecommunication Company Zain Uganda has officially rebranded to Uganda Airtel following its purchase by an Indian telecommunication giant, Bharti Airtel.
This is the second time the company gets a new face since it was first known as Celtel, before it became Zain Uganda. In 1998 the telecommunication company entered the Ugandan market as Celtel Uganda and later assumed the name zain Uganda in 2008.

Zain's rebranding is expected to affect 14 other markets in Africa to align them with Bharti Airtel's Asian operations. This will be the third time that Zain which started as MTC in Kuwait adopts a new name under new owners. Before it became Zain, the company traded as Celtel and was owned by philanthropist Ibrahim Mo.

In June 2010 an Indian company Bhrati airtel bought Zain at a tune of 11.7 billion shillings and since then the company has been operating under the old brand. Now this has officially changed with Zain Uganda assuming a new identity of Uganda airtel . The rebranding has taken place in all the 16 countries where zain has been operating.

Airtel says it is investing over 227 billion shillings in improvement of services and spread of the network around the country. Airtel will have the heart of its African operation in Nairobi but this does not mean that branches in the 16 individual countries will keep a closed door policy.

The new owner of Zain , Bharti Airtel boasts of being worth over 35 billion dollars with customer base of over 200 million people in 19 countries across Asia and Africa.

In July this year, Bharti Airtel's CEO Manoj Kohli announced that the firm will invest up to $100 million (Shs227 billion) in the next 18 months. "We will drive affordability and bring the costs further down to respond to the needs of the market. We also expect to bring down the cost of handsets to lift the barrier of connectivity," he said.

The rebranding comes at a time when Uganda's telecoms; MTN, Warid, Orange and Uganda Telecom are battling to retain and increase their customer bases through various packages.


Haven't yet found what you Want...?
If you haven't yet found what you were looking for or you need detailed information about the subject matter on this page

then...

feel free to ask our business travel consultants.