ad. Buy Grade A Premium Uganda Vanilla Beans NOW Available for Export  
Visa for my Wife accompanied with me.....
by Ashok
(Kampala)
Question:
Hi Experts,
I am working here in uganda since past 1 year. I am having a valid Work Permit up to May 2013. Now I am planning to get my wife here along with me but my passport doesn't have her name as my wife and vice versa though I am having Marriage Certificate.

Can you guys please tell me what are the documents which will be required to get her visa becoz I am already having Work Permit. Is Marriage certificate will be enough for her to get tourist Visa or something else.

Waiting for your favorable reply soon.

Answer:
Dear Ashok,
Your wife can get a Uganda Visa on arrival at Entebbe Airport and thereafter process a dependent pass.

The Ugandan law recognizes that family unions need to be protected. Family/Dependants Passes may be issued by the Department of Immigration to the spouse, child, and/or dependant of a foreigner intending to work, establish or invest in a business in Uganda.

Family/Dependants Passes can only be issued if the primary applicant has already been approved for an Entry/Work Permit under Class A-G.

It is important to note that Dependant(s) do not need to be biological relatives of the primary applicant. Additionally, the type of application and submission procedure may differ depending on the relationship between the primary applicant and the family member, and whether the primary applicant is abroad or already in Uganda.

The primary applicant must demonstrate that s/he has a residence and income to support the dependant(s). Applicants and their family members are subject to medical, criminal and background checks.
Haven't yet found what you Want...?
If you haven't yet found what you were looking for or you need detailed information about the subject matter on this page

then...

feel free to ask our business travel consultants.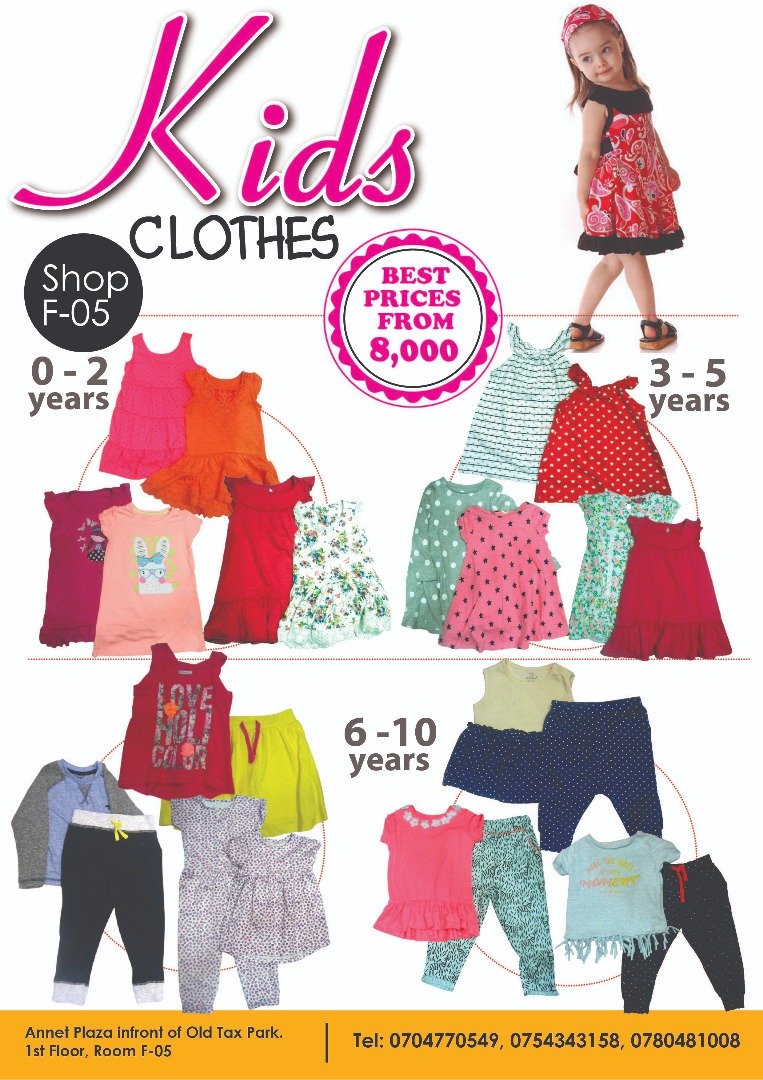 Top Quality Kids Clothes in Uganda Kampala made affordable