Vanilla Flavored coffee Beans Recipe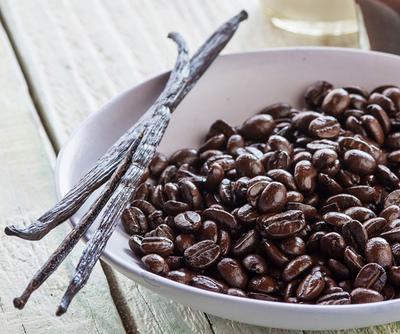 Vanilla Flavored Coffee Beans
How to Make Vanilla Flavored coffee Beans
Vanilla bean coffee

It's easy to add flavor to whole coffee beans or grounds with Vanilla. You can do a whole can or bag at a time or in smaller batches of 2 or 3 pots worth instead.

This method is less messy and the flavor is lighter and more subtle though the longer it's stored, the stronger it will be.


Ingredients
1 Tin Coffee Beans
2 Vanilla Beans
1 Tsp Vanilla Extract
Directions
For flavoring, try adding:
A vanilla bean or two to container of coffee and seal for a few days before using.
Lightly sprinkle a few drops of your favorite extracts or combinations of them over the coffee, stir well, add a few more drops, stir and then seal and refrigerate (use glass containers for this rather than plastic).