The Common Problems That Are Affecting Large Computer Networks In Uganda Today
by Edwin,+256704515368/+256701936957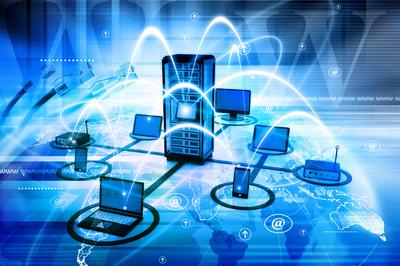 In today's business world, large networks have become the norm. However, they bring with them a unique set of challenges, both when maintaining and designing them. In small networks, you can easily overlook minor problems, but in a large network, you simply can't afford to slack, since it will bring the entire network infrastructure down with it.

Click here to buy a computer, network administration, maintenance and repair in Uganda

This is the reason why IT network support staff and security personnel are the ones who have to manage large networks, and try to identify problems that pose a threat to the network. It can be difficult to identify issues with a large network because there are lots of problems that can affect a network. The typical problems can be easily identified and dealt with, but there are certain problems that can be tricky to manage. These problems fall under the following categories:

-Performance degradation
-Host identification
-Security issues
-Configuration conflicts
-Network performance issues

In order to help you deal with the five issues that are affecting large computer networks today, we are going to be taking an in-depth look into them and their solutions.

Click here to buy a computer, network administration, maintenance and repair in Uganda


1.Performance Degradation
When you experience loss of data integrity and speed in a network, it is generally down to poor transmissions and is also known as performance degradation. Every network, whether small or large, is going to have performance issues, but in large networks there are going to be more problems, because there is additional equipment at midpoints, endpoints, and additional distance involved.
The good news is that there are lots of simple solutions to overcome the many performance related performances you are bound to experience in large networks. The first thing you need to do is buy the best computer networking hardware you can find, because you need solid networking hardware to have a good foundation for your network. The components you use in your network are going to affect performance, which is why you shouldn't compromise on your network hardware.
Quality is very important when choosing network hardware, but the quantity can also be a problem. Make sure that the hardware you purchase for your network is with proper configuration, and that it has enough domain controllers, switches, and routers. If you don't have the right configuration for your hardware, then it will ultimately be entirely useless.
It is important that you make sure that all the computers and network are connected and configured properly. This means checking the network settings in the desktop network and server configuration apps, and checking the settings of all the network components. All the devices connected to the network have to be routinely checked for problems, like botware, spyware, and viruses. This is because such problems can waste bandwidth, and also infect other systems connected to the network.
Click
here to buy a computer, network administration, maintenance and repair
in Uganda
2.Host Identification
When it comes to host identification, you need to get proper configuration, because without an address, your computer networking hardware will be unable to send data and messages. Small networks don't generally have this issue, because they can be easily configured with the help of manual addressing, but this becomes a serious problem in large networks.
The domain controllers, DHCP servers, and their addressing protocols and software are necessary, when you're building and maintaining a big, scalable computer network. Proper host identification is necessary to get peak performance from your network, but you also need to focus on keeping it secure from hackers as well.
3.Security Issues
One of the most important issues in any computer network is the security issues, which generally involve protecting the network from denial of service attacks (DoSA), preventing unauthorized users to infiltrate the system, and maintaining network integrity. All of these network problems increase in size according to the size of the network. Large networks are susceptible to attacks, because they have more vulnerable points, which intruders can gain access to. The more users a network has, the more passwords will be used, and this will mean the more hardware places a hacker can try to infiltrate.
It is important that you have top-notch security for your computer network, which will include using proxies and firewalls, deploying strict password policies, physically securing computer networking assets, installing strong antivirus software, invoking procedures to compartmentalize large networks, and making use of network analytics software.
Click
here to buy a computer, network administration, maintenance and repair
in Uganda
4.Configuration Conflicts
A small network will generally have a couple of thousand IP addresses with unique host names available, and there will be a small chance that a particular device will conflict with another one. That is why you should add multiple routes, so that you can bypass the problems of a busy network. Large networks have to deal with configuration conflicts and busy networks, since they have a lot more traffic going through the network.
However, to ensure that you don't have lengthy configuration conflicts on your network, you should ensure that the network structure is designed in a way that deals with configuration conflicts. This will mean that you acquire the services of a professional network setup and design consulting service like Noel Network IT Support.
5.Network Performance Issues
A large network will also have to deal with numerous network performance issues, which may be caused by switches and routers with insufficient routing tables. This will cause the devices connected to the network to have performance issues, and the best way to deal with such an issue is to purchase new network hardware that doesn't have any performance issues.
This means that you will have to choose a brand that has reliable hardware components for businesses with large networks. This will solve the majority of your performance issues, as long as the network has been engineered in an intelligent way.
These five issues affect large computer networks today, but can also be found in small-to-mid-sized businesses as well in Uganda. If you're dealing with similar issues or looking to engineer a new computer network, then get in touch with Our Support Team to help you out with designing, deploying, and managing a large networking solution that's right for your business.
Click
here to buy a computer, network administration, maintenance and repair
in Uganda