Strawberry Vanilla Milkshake Recipe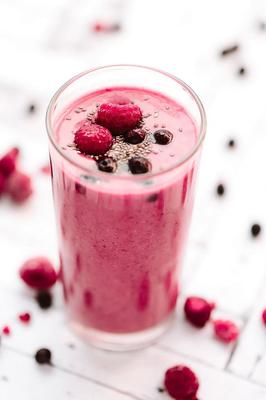 Strawberry Vanilla Milkshake
How to make Fresh Strawberry Vanilla Milkshake

This recipe makes 2 small or 1 large milkshake so if you love milkshakes make sure you don't have to share too much of this delicious milkshake with anyone else by making it a double!


Ingredients
7 sliced medium sized strawberries
1 teaspoon pure vanilla extract
2 cups vanilla ice cream – or you could do 1 cup vanilla and 1 cup strawberry but we prefer the vanilla
½ cup milk
Directions
First, place the 7 sliced strawberries in the blender, then add ½ teaspoon pure vanilla extract, 2 cups ice cream, and pour ½ cup of milk on top.
Place the lid on top and blend the ingredients together.
Our blender has a milkshake/puree button – just make sure not to over blend the ingredients, its nice to have some small chunks of strawberry.
Top your treat with some whip cream and a strawberry!