Buy-Import-Export Premium Grade UGANDA VANILLA BEANS                           Buy-Import-Export Un-Refined Raw SHEA BUTTER 
Santalum album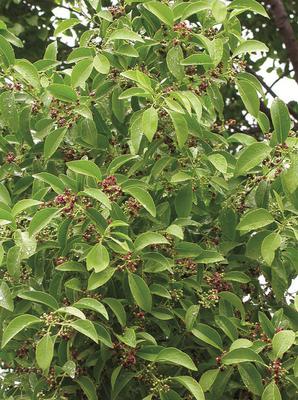 Photo/appearance
santalum album in Uganda
What you can use the plant for:
You can use plant for Oral Medicinal purposes, and for Topical/skin Medical purposes like Antiseptic and Aroma therapy. Culturally the oil from the plant is used for making perfumes and Santalum album is an essential raw material for the cosmetic industry in India.
For these reasons it has been extensively exploited, to the point where the wild population is vulnerable to extinction. It still commands high prices for its essential oil, but due to lack of sizable trees it is no longer used for fine woodworking as before. The plant is widely cultivated and long lived, although harvest is viable after 40 years.
To buy this plant or its products click here.
Plant species Name(s)
santalum album
sandalwood
Plant Local name(s)
Where to find this Plant in Uganda
You will commonly find this plant located in Tororo and in the Ranges of Mount Rwenzori.
To buy this plant or its products click here.
Join in and write your own page! It's easy to do. How? Simply click here to return to Plants Guide.
Haven't yet found what you Want...?
If you haven't yet found what you were looking for or you need detailed information about the subject matter on this page

then...

feel free to ask our business travel consultants.