How to grow COWPEAS in Uganda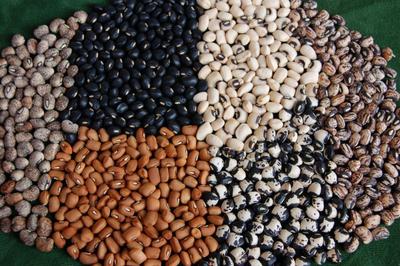 Cowpeas in Uganda

Cowpea is an annual, herbacious crop of the legume family.

The crop is one of the most ancient source of food to man, and its use is dated back since the neolithic times.

The nativity of the cowpeas is traced in the western parts of Africa as its spreads to the other parts of the world.

In Uganda we mistake the cowpeas for common beans to the extent of identifying them as common small beans.




Common Cowpea varieties in Uganda
Some of the popular varieties include;
Brown eyed peas- it produces cowpeas with pods ranging from green to purple, with brown eyes peas.
Crowder peas- produce black peas speckled with brown color.
Cream peas- produce seeds which are cream in color but are not crowed in the pods.
Black eyed or pink eyed peas- produce white seeds with black eye-around the ileum.
Contact us
here to buy fresh Cowpeas and Cowpea Seeds
in Uganda
Soil requirements for growing cowpeas
Cowpeas are well adapted to sandy loam or clay loam soils.
The crop will perform well on rich, well drained soils with a pH range between 6.0 to 7.0.
How to propagate cowpeas on your farm
Cowpeas are directly seeded using disease free seeds.
Contact us
here to buy fresh Cowpeas and Cowpea Seeds
in Uganda
How to plant cowpeas in Africa Uganda
Clear the site of shrubs and stamps, alternatively you can use chemical inhibiting weedcides like weed master to spray against the emerging weeds.
Cowpeas can be planted either on ridges or on flat beds depending upon your chosen field preparation.
To plant sow 3 seeds per drilled hole of about 2cm deep, then gently rake the soil to cover the seeds.
Maintain a spacing of 50cm between rows and 20 cm within the plants in a row.
Where the cowpea is to be intercropped or relayed with other crops like maize, a spacing of 75cmx50cm should be maintained.
After two weeks when the seeds have emerged, thin the seedlings to leave two plants per stand.
Do not bother with fertilizing as cowpeas are self fertilizing plants.
Contact us
here to buy fresh Cowpeas and Cowpea Seeds
in Uganda
How best to Harvest Cowpeas in Uganda
At maturity seeds vary considerably in size, shape and color.
Usually the number of seeds per pod also varies from 8 to 20 seeds.
The average period for the cowpea plant to mature is between 100-125 days.
At this time the leaves will dry down but may not drop off completely.
You can leave the pods in the field to enable the seed moisture to reduce.
Contact us
here to buy fresh Cowpeas and Cowpea Seeds
in Uganda
About Marketing cowpeas in Uganda
Cowpeas are sold fresh, dried, or processed.
Before you market your cowpeas I recommend that you add value to your produce by cleaning and bagging them into sacks.
This will give your produce value in Ugandan farmer markets like Owino, and Enddeba.
Quick tips for planting cowpeas in Africa


Clear up space meant for planting 0f shrubs and other obstacles.



Open up 2 cm deep holes on surface.



Sow 3 seeds per drilled hole.



Maintain a spacing of 50cmx20cm for mono cropping, and 75cm x 50cm for intercropping.



Cover thinly with soils and water to give moisture.



Harvest the peas at 100 to 125 days from sowing.


Contact us
here to buy fresh Cowpeas and Cowpea Seeds
in Uganda