How to Get Rid of a Virus or Malware on Your Computer While In Uganda
by Edwin,+256704515368/+256701936957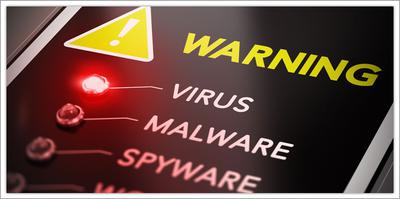 Realizing your PC or laptop might be infected with a virus or malware is worrying, but with careful and decisive action, removing a virus is quicker and easier than you might think.


How do I detect a virus on my computer while in Uganda?
It's not always obvious that your computer is infected. Some of the warning signs your PC or laptop might have a virus are:
• A very slow running computer
• Pop-up messages that appear out of nowhere and are hard to get rid of
• Computer programs starting that you don't recognize or didn't start up yourself
• You can hear the sound of the hard drive in constant action
Any of these symptoms might be caused by a virus. If you're experiencing two or three of them at the same time, that's a strong indication that you've got a virus. If you haven't already, download an antivirus program now. If your PC or laptop does have a virus, take the following actions (we have Mac info at the bottom of the page):
Click
here to buy a computer, computer networking, maintenance and repair
in Uganda
#1 Remove the virus
Step 1: Enter Safe Mode
Do this by turning your computer off and on again. Then, as soon as you see anything on the screen, press the F8 button repeatedly. This brings up the Advanced Boot Options menu. From there, choose Safe Mode with Networking and press Enter. For now, keep your PC disconnected from the Internet.
Step 2: Delete Temporary Files
While you're in Safe Mode, you should delete your Temporary Files using the Disk Cleanup tool:
- Go to the Start menu
- All Programs (or just Programs)
- Accessories
- System Tools
- Disk Cleanup
- Scroll through the Files To Delete list, and choose Temporary Files
- Deleting these files might speed up the virus scanning you're about to do and could even get rid of a virus if it was programmed to start when your computer boots up.
Click
here to buy a computer, computer networking, maintenance and repair
in Uganda
Step 3: Download a Virus Scanner
There are two types of scanners that can detect and delete computer viruses and malware: real-time and on-demand:
A real-time scanner, like AntiVirus, scans for viruses in the background while you're using your computer.
An on-demand operating system scanner, like Microsoft Safety Scanner, needs to be run manually each time you want to scan.
Using both types of scanner might be necessary to remove the virus. So if you don't have a virus scanner installed, this is the time to reconnect to the internet and download it.
Even if you can't connect to the internet you might still be able to download Microsoft Safety Scanner because you started up your computer in Safe Mode with Networking.
Step 4: Run a Virus Scan
Run the on-demand scanner first, then your real-time scanner. One of them should be able to identify the virus and remove it. But running both scanners increases your odds of success.
If need be, remove a virus manually
Some viruses must be removed manually. You should only attempt this if you are experienced at using the Windows Registry and know how to view and delete system and program files. If you're not sure, contact an IT expert who specializes in removing viruses.
Click
here to buy a computer, computer networking, maintenance and repair
in Uganda
#2 Recover or reinstall any damaged files or software
Assuming the scan detected and removed the virus, you might need to reinstall any files or programs that were damaged by the virus.
This is where backups come in handy, and we strongly recommend you make them regularly.
#3 Improve your defenses
Keep your protection up to date
Updating your antivirus software will help protect your laptop or PC against viruses and malware. Keeping it up to date is critical because new viruses are being created all the time – so even if you bought your antivirus a month ago, it might need updating now
Make backups
Make regular backups of your files and store them on an external hard drive. This can help prevent the loss of important information should you get another virus. If you haven't been making backups before, now is a good time to start.
Click
here to buy a computer, computer networking, maintenance and repair
in Uganda
#4 Take proactive steps to prevent getting another one
Here are some quick and easy things you can do to avoid downloading a virus again:
• Install the latest software updates for Windows
• Install an antivirus program
• Back up your data regularly
• Avoid clicking on pop-up messages that claim to have detected a problem with your computer
• Be wary of opening emails from addresses you don't recognize, especially if they contain a link or an attachment
Getting rid of a virus or malware on a Mac
Many Mac users think they can't get viruses or malware. This isn't true, even though the amount of viruses and malware targeting Mac computers is lower than for PCs and laptops. We've got an in-depth guide to Mac security, but we'll give you a quick rundown here.
These names give the impression of being antivirus products but they are all malicious and designed to fool Mac users into submitting their credit card or Apple ID account details. Do not download them.
Click
here to buy a computer, computer networking, maintenance and repair
in Uganda
The two main risks Mac users might face are false alert messages and previously installed malware. If you see any kind of message while browsing the internet along the lines of "a problem has been detected with your Mac" – this is highly likely to be an attempt to get you to download malware.
Ignore the message. If you did download anything from the site, quit Safari (or whichever browser you're using), go to the Downloads folder and drag any items in there to the Trash. Then empty the Trash. Avoid visiting the website again because it's possible it has been hacked.
If you think malware has already been installed on your Mac – especially if you're seeing pop-up messages asking for your Apple ID or credit card details – quit the app / software you think might be infected, launch your Activity Monitor and locate the app in question, or search for the malware named above. When you've identified the malware, click the Quit Process button and quit the Activity Monitor. Then go into your Applications folder and drag the unwanted software into the Trash, emptying it afterwards.
Finally, make sure all your software and apps are up to date and that you've installed the latest OS fixes and updates directly from Apple.
As with a PC, it is a good idea to add protection. Our software for Mac is designed to clean up your files, free up disk space, deliver automatic virus database updates, and manage your online privacy.
My conclusion
It's critical to have the latest antivirus installed if you want to stand the best chance of removing a virus or malware and keeping your computer safe and personal data protected. If you're not sure when you last updated your antivirus, now is the time to check and update it.
Click
here to buy a computer, computer networking, maintenance and repair
in Uganda