Homemade Vanilla Pudding Mix Recipe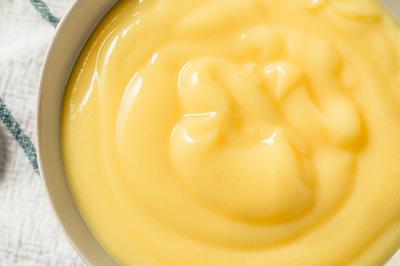 Homemade Vanilla Pudding Mix
Ingredients
For the Dry Mixture:
1 cup of Cornstarch
1 cup of Nonfat Dry Milk Powder
1-1/2 cups of Granulated Sugar
2 Vanilla Pods, beans scraped so they mix well
1 tsp of Salt
Additional Ingredients to make a batch of pudding:
2 cups of Whole Milk
1 Tbsp of Vanilla Extract
Directions
To make and store your dry mixture, simply mix all the dry ingredients together, place them in a container with a tight fitting lid (make sure to mix the vanilla beans well and store the pods right in the container with the dry mixture) and store in your pantry.
This mixture will keep for a couple months. This mixture makes 7 batches of pudding, you can always cut the mixture in half if you'd like.
When ready to make a batch, add 2 cups of milk to a saucepan over medium heat, to it, add 1/2 cup of the dry mixture and cook stirring constantly for about 5 to 6 minutes or until the mixture becomes thick enough to coat the back of a spoon, remove from the heat, add the vanilla extract and allow to cool a bit.
You can serve this pudding hot or pop it in the fridge to cool and serve it cold.