Home Made Vanilla Flavored Tea Recipe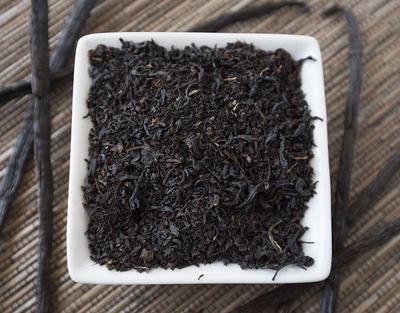 Vanilla Flavored Tea Leaves
How to make Vanilla Bean Black Tea
DIY /Home Made Vanilla Flavored Tea

So, with so many vanilla flavored teas on the market, why would you bother blending your own at home? The answer is simple, taste.


Ingredients
1 cup black tea, loose-leaf
4 Uganda vanilla beans, cut into very small pieces
Equipment
Airtight tin
Directions
Combine dry tea and vanilla beans together and place in a tin.
For most fragrant taste, enjoy steeping the tea 2 weeks later, after the ingredients have had a change to mingle.
Steep the tea for 5 minutes. Serve hot or chilled. Both versions pair nicely with sweeteners and milk additions, but I would suggest trying the brew plain first.
Enjoy!
Notes
Steep/Steeping means to soak (food or tea) in water or other liquid so as to extract its flavour or to soften it.