DIY Lavender Vanilla Perfume Recipe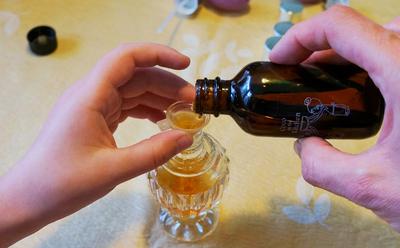 DIY Vanilla Perfume
This DIY Lavender Vanilla perfume is easy to make and will definitely be one that you make time and time again.


Ingredients
1 oz amber glass bottle with dropper
10mL atomizing spray bottle
8 drops vanilla oleoresin
10 drops lavender essential oil
151 proof grain alcohol, or higher
Directions
Measure 1 ounce of grain alcohol (151 proof or higher) into a clean 1-ounce amber bottle.
Add in 8 drops of vanilla oleoresin and 10 drops of lavender essential oil.
Cap and swirl to combine.
Allow your DIY perfume to sit for several days.
Measure into a 10 mL atomizing spray bottle.